Misleading 'Wanted' posters might land filmmakers in trouble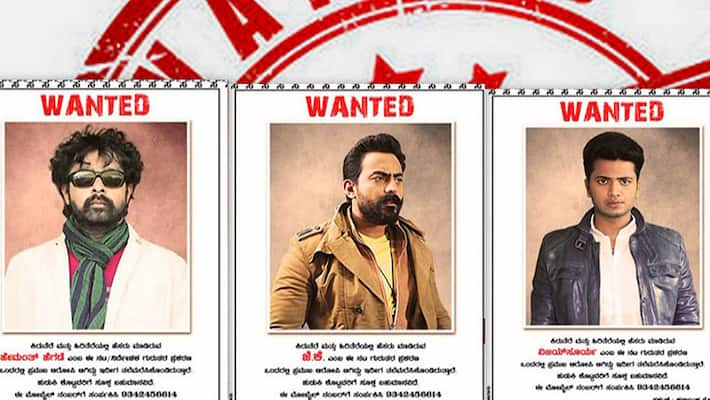 'Wanted' posters of the Kannada film SA depict the actors as if they are real criminals on the run from the law and show no reference to the actual film or its content.
While the poster has garnered much attention from the public and various media, a former senior police personnel is of the view that these misleading representation may land the film-makers in legal trouble.
"It is an offence to put out a misleading 'Wanted' poster on behalf of the Karnataka police. There can be legal complications," Basavaraj Malagatthi, a retired IPS officer said.
Actor and director Hemanth Hegde clarified that it was only a promotional stunt and should be taken in a sportive manner.
"Lakhs are spent on designing and putting out posters of movies. But people do not even give a second look to them. So we wanted to make people notice the poster and think about it at least for some time. We wanted to promote 'Wanted' with a creative design," he said.
When asked about the last line of the poster, which does declare 'published by Karnataka Police', the director clarified, "This is a crime thriller. So I think the poster is appropriate. We have taken legal advice before designing the poster."
Last Updated Mar 31, 2018, 7:06 PM IST