Rudresh murder: 7 more on hit list, including MP Simha
Seven right-wingers were allegedly on the 'hit-list.'
Police are trying to contact those on the list.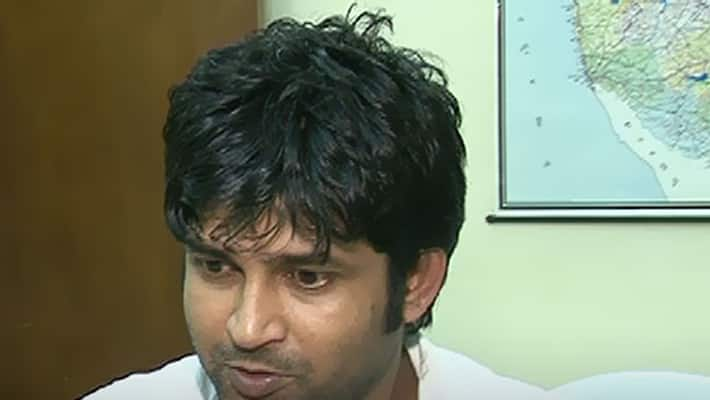 Bengaluru police, who have been interrogating the accused killers of RSS worker Rudresh, claim to have uncovered a far deeper plot than they initially considered.
Vasim and his four comrades had killed Rudresh, an RSS worker in Shivajinagar, Bengaluru on October 16. City police investigations lead them to nab Vasim, Mazar, Mujeeb and Irfan. The accused have been arrested based on CCTV footage and other clues. Police initially claimed the murder was a local affair, limited to Shivajinagar.
However, the cops are now alleging that the conspiracy was wider. Police say the group have seven Karnataka right-wing VIPs on their hit list, including journalist and Mysuru MP Pratap Simha.
"They created a page on Facebook. In that page, they updated a photo of mine next to the photo of Vishwa Hindu Parishad (VHP) leader D. Kuttappa, who was killed during the communal violence that broke out following Tipu Jayanti celebrations in Madikeri on November 10, 2015. In their Facebook page, they clearly had said that I would be their next target. Immediately I filed a complaint with the Cyber Crime Division and asked for protection. But so far the police have not tracked people who created that page and updated such statuses," Pratap Simha told the media.
The police are trying to trace the rest of the targets on the hit list.
Last Updated Mar 31, 2018, 6:55 PM IST