Rubber at ₹150 after three years; but is that a reason to rejoice?
The surge in the rubber price is attributed to floods in Thailand, the top producer.
Thailand is likely to produce 10% less than its usual production figures.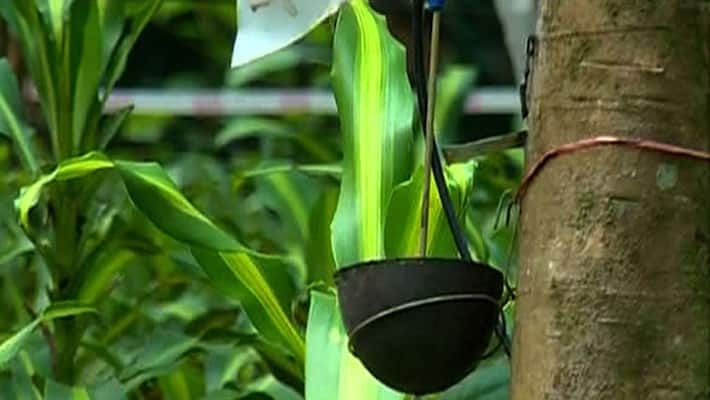 Bringing some relief to the distressed rubber farmers in Kerala, the price of natural rubber (NR) touched ₹150 per kilo for Ribbed Smoked Sheet-4 (RSS-4), after three years! Reflecting the surge in the interntional market, the domestic price of rubber also soared from ₹120 last week to 150 on Monday. 

Even though the international and the domestic markets still show a difference of Rs.31, the farmers are happy that they are getting a good reward. Last time when the prices touched ₹150 was in March-April 2013. But soon after, the prices had a free fall below ₹100. It looked up again and crossed 140 in last April. 

Farmers are happy, but not overjoyed as they know very well that the upward trend can be too bewitching. Their pessimism is not unfounded altogether, as the recent upturn is attributed to the floods in Thailand, the top producer. 

Besides the volatile markets, the mandatory lifting or reduction of the import tariff on various rubber products as per the ASEAN Free Trade Agreement also threatens to pull down NR prices. It may be recalled that the NR price in India was at a buoyant ₹240 per kg in 2011 before India started entering individual trage agreements with ASEAN countries from 2012. The prices crashed to ₹90 per kg, prompting many farmers to clear rubber plantations and look for other crops. 
Why the NR price surge may not sustain: 

 Despite reports that production in Thailand may experience a dip of 10% this year due to floods, there won't be a substantial gain in prices, says market experts. 
 As the prices soar, other producers are likely to scale up production and it will have a buffer effect. 
  In the domestic market, tyre industry may reduce the purchase of NR considering the higher price.
 NR export of NR  is predicted to be 0.2 percent lower at 8.989 million tonnes this year when compared to 2016. 
 India will have to implement of next phase of ASEAN Free Trade Agreement (FTA) this month which means the import duty of 14 rubber products will be scrapped and tariff of 40.23% of rubber products will be reduced to 5%. 
Last Updated Mar 31, 2018, 6:44 PM IST