RTO Officials Raid Private Buses in Bengaluru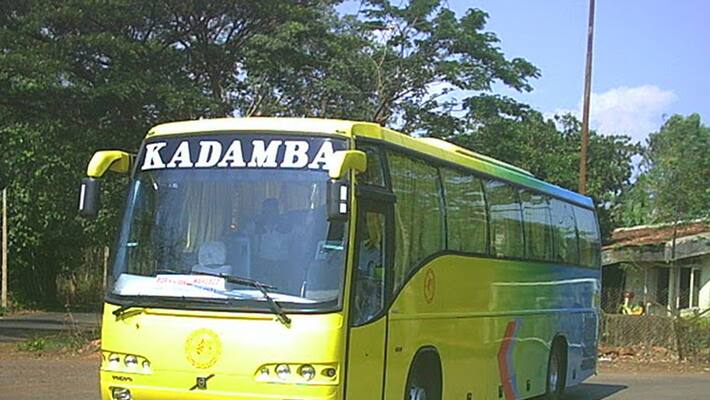 RTO sleuths have raided private buses bearing Nagaland registration number, and cases were registered against the bus operators.  Similarly, an action was initiated against the private buses which were carrying luggage over and above the specified limits.
As the authorities got flooded with complaints from passengers, RTO team under the leadership of Joint Commissioner Jnanedra Kumar have conducted raid operation in Majestic; Kalasipalyam private bus stands that has come as a sheer surprise for many.
A bus belonging to 'BGS Travels' bearing Nagaland registration number (NL-01, B-972)  used to charge Rs. 750/-  for a trip from Bengaluru to Hyderabad, which was the usual practice. But, as the travel office wanted to cash-in the huge rush of passengers in the prevailing scenario, it was collecting Rs 2,000/- from passengers, for the same route trip. Hence, a case has been registered against the bus and travel office, a senior official of the department said.
The authorities also registered a case against ten stage-carriage bus operators for carrying luggage over and above the specified limits.
Traffic Jam on many roads: As many offices and establishments have remained closed for the Dussera holidays and chain of holidays starting from Saturday itself, there was a steep increase in out-bound passenger traffic from Bengaluru. Hence, there was a heavy rush and traffic was quite dense in many roads of the city.
KSRTC was said to deploy 1000 additional buses to ease traffic. Along with this, private buses too joined that eventually led to traffic congestion and vehicles made a bee line which was evident in areas like Majestic, Sheshadripuram, Jalahalli, Corporation Circle near JC Road, Mysore Road, Hosur Road, International Airport Road, Yelahanka.
Last Updated Mar 31, 2018, 6:47 PM IST