RSS worker's murder: Police releases assailants photos
Bengaluru City Crime Branch has released the photos of two men.
The CCB have formed two teams to probe the matter.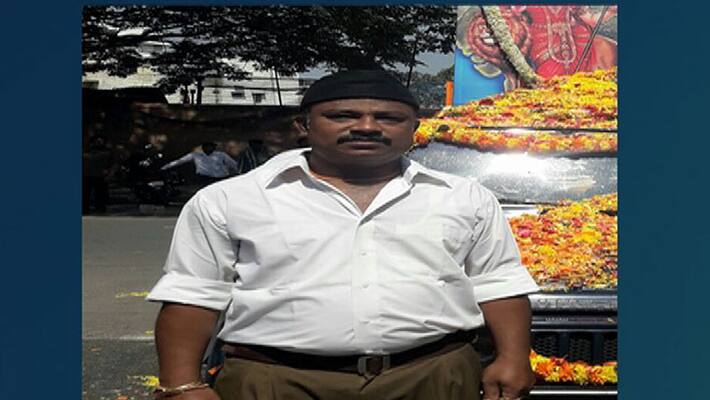 The Bengaluru City Crime Branch (CCB), which has intensified the ongoing investigation into the murder of the RSS worker, has now released the photos of the two assailants, who killed Rudresh.
The CCB police have arrested two more persons in this regard and are interrogating them. But according to sources, they have not got any valuable information from the arrested so far.
The photograph released is a CCTV grab and has been put up at all police stations across the city.
The Bengaluru police have formed two teams to probe the matter and the investigations looking for links in neighbouring states of Kerala, Tamil Nadu and Andhra Pradesh, a senior police personnel said.
Police sources said that Rudresh had received more than 20 calls before he was murdered. 
"One of the persons who spoke to Rudresh before his death is missing. We are trying to find out clues in different angles including information if he had any personal rivalry, political motive, real estate business deals or financial trouble," the officer said.
Rudresh, a realtor and RSS worker, was murdered on Sunday by two bike-borne assailants, who first knocked him down from his bike and then attacked with a lethal weapon. 
The incident took place on Kamaraja Road when Rudresh was returning home on a motorcycle after attending an RSS meeting at a nearby area.
Last Updated Mar 31, 2018, 6:57 PM IST