Royally Riled: King Yaduveer lashes out at Mysuru litter bugs
Karnataka's citizens were shocked to see the Mysuru palace filled with trash.
The rubbish seems to have been dumped by VVIP guests.
The King added his own outrage to the growing cries for punishment.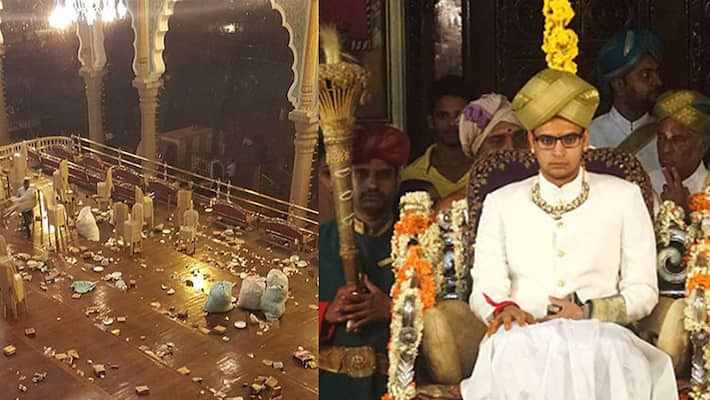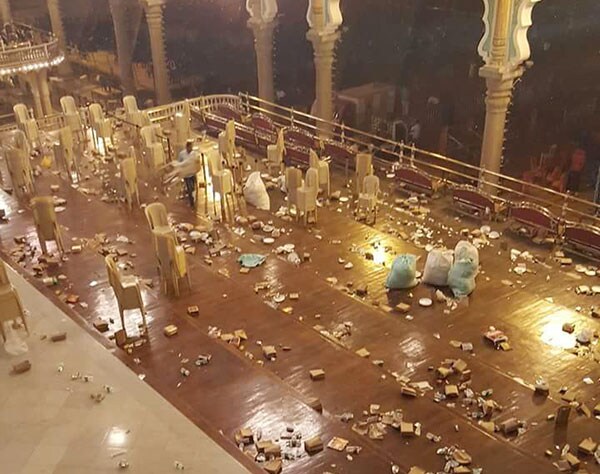 A day after the 406th Dasara festival concluded with the traditional grand celebrations, social media accounts from across the state were shocked when a picture, showing the garbage filled aftermath of the festivities, went viral. 
The photo (pictured) showed the state of the famous 'viewing gallery' in the Mysuru Palace, which was overflowing with litter that the VVIP guests apparently dumped on the floor instead of disposing of properly. 
The Mysuru Palace is also a heritage site and a much-loved icon of the state, adding to the disgust at the indifferent attitude of the guests - many of whom were politicians, officers and well-educated dignitaries. 
The fact that Mysuru was given the tag - 'Cleanest City' in the Swachh Bharat Mission only rubbed salt into the offence. Calls have poured in from all quarters demanding an investigation into the incident and steps to prevent it from repeating. 
Adding some royal heft to the outrage, the titular king of Mysuru - Yaduveer Wadiyar, expressed his anguish at the scene through his Instagram account, in which he shared the picture as well. 
He said: 
"The aftermath...We cannot take our cleanest city tag seriously when the very icon of our city is treated in this manner.
When will the people understand that the Palace Durbar Hall is not a theatre? Never has anyone at any point been allowed to consume food at the durbar hall, let alone throw around their trash like some theatre. (Not that we should throw trash around in a theatre) 
We should understand at some point that we must preserve the sanctity of our sacred festival, our great city, and its landmarks. 
Hope this blatant disregard to our most sacred building is not an annual feature."

The "at any point" is in reference to the fact that usually the general public is not allowed in these areas of the Mysuru Palace and even VVIP visitors are not authorised to carry foodstuffs with them.
An exception seems to have been made this year for the sake of the Dasara festivities, and the results have been shocking indeed. 
Last Updated Mar 31, 2018, 6:45 PM IST