Rotten eggs, 'paid goons' take Congress group war to a stinky low
The group war in the Congress in Kerala spills over to streets.
Angry party workers manhandled former party spokesperson.
They damaged party leader's car and threw rotten eggs.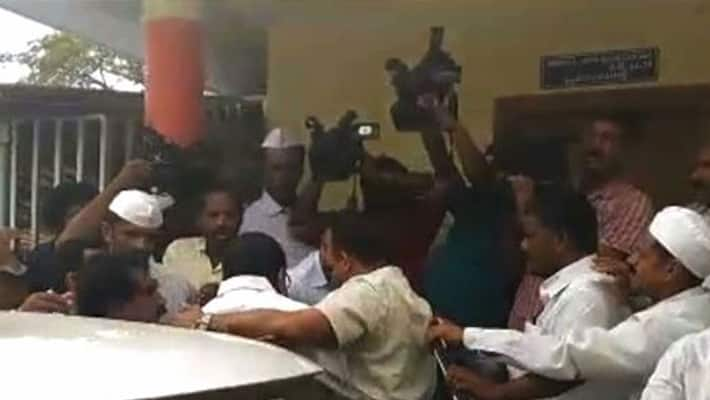 The faction-ridden Congress in Kerala celebrated the party's 131st birthday on Wednesday by slinging rotten eggs and 'hiring paid goons' to attack leaders! 
The celebrations organised at Kollam District Congress Committee office was marred by a group of workers targeting Rajmohan Unnithan, who resigned as the spokesperson of the Kerala Pradesh Congress Committee (KPCC) on Tuesday following a verbal war with the former party state chief K Muraleedharan MLA. 
 
Also read: Here is how Congress in Kerala could make Amit Shah upbeat
The unruly workers attacked the vehicle of Unnithan when he arrived at the venue to participate in the celebrations. They also threw rotten eggs at him. The angry party men warned that  Unnithan would not be allowed to enter the party office. They manhandled him when he tried to make way into the DCC office despite the protest. A few leaders rushed to his rescue and took him to safety. 
The followers of Muraleedharan destroyed the car of the former party spokesperson. The party's birthday celebrations were progressing inside the office when the workers went on rampage outside. 
Speaking to Asianet News after the incident, Rajmohan Unnithan said that the attack was carried out by 'paid groups.' He also alleged that K Muraleedharan was behind the incident.
The incident marked another low in the factional feud in the Congress. 
Last Updated Mar 31, 2018, 6:56 PM IST