Rocking Star Yash launches water programme in Koppal, showered with praises
Kannada star Yash launched a programme to de-silt a tank to provide water to villages in Koppal
His Trust Yashomarga aims at providing water to 40 villages with this initiative
Yash along with wife, star Radhika Pandit conducted the bhoomi pooja and kick started the work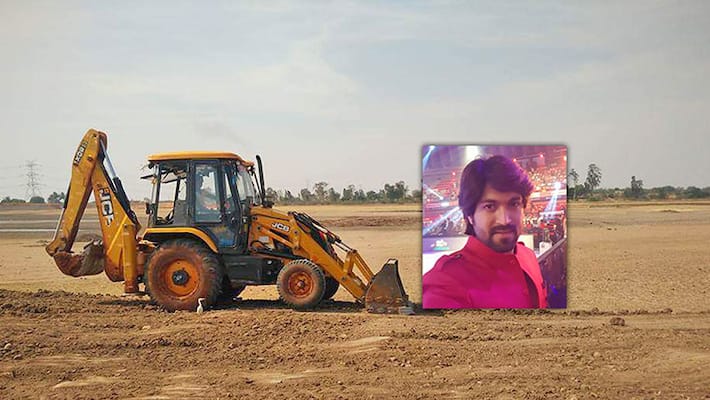 Yash has become the only star to launch such a programme for the benefit of residents of villages. His Trust Yashomarga is aiming at providing water to at least 400 villages in Karnataka. For this, the actor has spent Rs 4 crore from his pocket.
Currently, the Thallur tank will be de-silted and will be made ready to collect thousands of gallons of water. The volunteers will train people in water conservation and channelizing rainwater in the water cottages, created just beside the tank.
See these pictures of a water cottage getting ready.
Also Read: Actor Yash spends Rs 4 crore to provide water to 40 villages
Last Updated Mar 31, 2018, 6:47 PM IST