Residents of apartment allege intimidation at gunpoint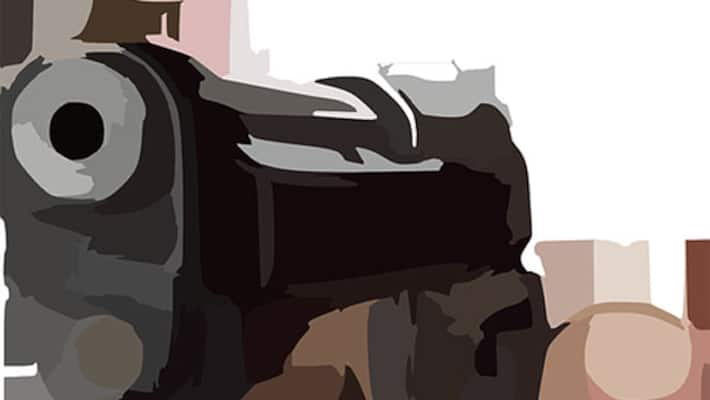 In the incident now trending on Facebook, four persons in a video footage are seen occupying the residential welfare office of the residential complex in Electronics City with one purportedly brandishing a pistol.     
The residents of Ajmera Infinity have registered a police complaint last evening alleging intimidation and harassment, amid a long-standing dispute with the builder.
The bone of contention is over the builder's move to integrate the amenities of their apartment complex with his new projects coming up in the vicinity, South-East Deputy Commissioner of Police Boralingaiah told PTI here.
The residents, however, in their complaint have not mentioned the four persons, purportedly intimidating and harassing the residents at gunpoint in the footage, he said.
However, a resident of Ajmera Infinity on her Facebook page said, "The builder is carrying on illegal construction on society premises and has stooped to low level ... and have been sending armed goons inside the campus in order to intimidate the residents.
"However, police is scrutinizing the video footage, which was shot by a resident and posted on Facebook, and trying to ascertain whether the four persons were carrying the weapons with them, Boralingaiah said.
"We have questioned the builder, and have identified the accused deployed as security men," he said. He said residents and the builder were at loggerheads for the past six months where the former are against the later's attempt to integrate the amenities of their apartment complex with his new projects being set up in the vicinity.
In protest, the residents tried to raise a boundary wall, but it was demolished by the builder twice earlier. However, the residents were persistent with their efforts to build the wall, and in response the builder stationed the four persons in his office on the society premises. The residents alleged that children and women were being filmed by the men deployed by the builder in an attempt to intimidate them.
Deepak Mehta, CEO of Ajmeera Housing Corporation, speaking to a TV channel denied intimidation of residents. "I have not seen the video... nothing like goons... No such action has taken place," he said, when asked about the charge about brandishing of pistol by his men at the residents welfare office.
Last Updated Mar 31, 2018, 7:00 PM IST