Bengaluru students caught in SSLC racket allowed re-exam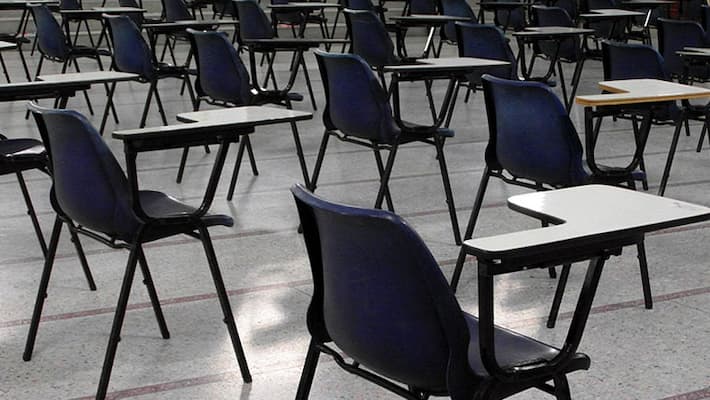 After being unable to appear for their SSLC exams in March because of admission card mix-ups, 30 students from Sri Swami Vivekananda High School will be given a second chance by the Education department.
The students were barred from taking the exam because they were not issued hall tickets owing to the school's having engaged a racketeer agent to get its SSLC affiliation. The agent, Vijaya Kumar, had given the school fake registration documents and hall tickets. When the students went to write their exams in March this year, they found that they were not eligible to take them.  
"The department should have visited the school and verified the fake records. If that had been done, this situation could have been avoided and the children would not have suffered. Now, they will be given a chance to appear for the exam along with students who will be appearing for their supplementary exams in May. The results for these exams will be announced along with those of the supplementary exams," said Karnataka State Child Rights Protection Committee (KSCRPC) chairperson Kripa Amar Alva.     
She added, "The order for re-examination will be issued on Monday."            
Alva has directed the block education officer to give an explanation for the education department's failure in identifying fake records submitted by agent Vijaya Kumar to the school authorities. This step was taken after a petition was filed by an activist.          
Block education officer Ramesh S said, "Vijaya Kumar is absconding and a case has been registered against him at the Hennur police station. He has been accused of submitting fake documents to a few more schools. The police are investigating this."
RTI Activist T Narasimha Murthy, who had filed a petition, said, "The first step is to let the students appear for a re-examination and that has been achieved. The orders will be passed by KSCRPC on Monday. We will still appeal for a compensation for ₹2 lakh each for the students who were unable to write their exams."
Last Updated Mar 31, 2018, 6:44 PM IST