Rare 'Dancing tadpoles' found in Western Ghats after a century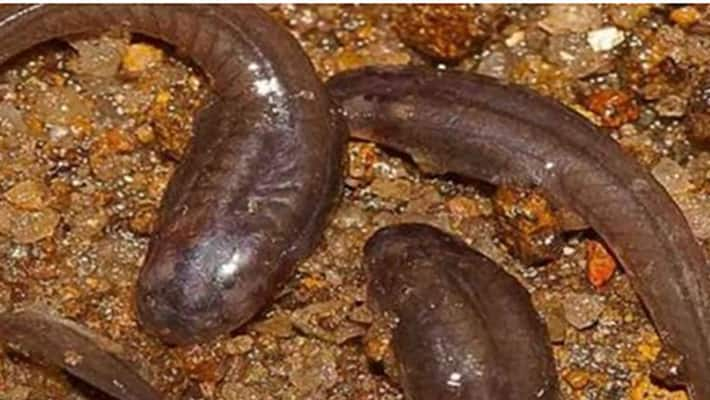 When they carefully removed the layers of the sand beds of a forested stream at the base of Agastyamalai Hills in the Western Ghats, a few purple tadpoles peeped out. Quickly, the tiny larvae wriggled back into burrows.
The explorers tried again, this time a bit faster, dug out eight of them. And it was a landmark find. It was the first time in more than a century that the elusive tadpoles of 'Dancing Frog' were reported in the scientific world.
In a paper published in PLoS One, a peer reviewed journal, researchers revealed that the rare sand eating tadpoles remained obscure to the scientists for 125 years.
The actively burrowing tadpoles were discovered from the sand beds of a forested stream in southern Western Ghats. The scientists confirmed their identity through DNA barcoding.
From eggs to late metamorphic stage, the Dancing Frog leads a life underground unlike normal tadpoles. They burrow and eat sand. Besides, it is one of the four families of frogs found with ribs. The tadpoles, with an eel-like appearance and eyes covered with skin, have an extensively muscularised body.
Researchers from the University of Delhi, University of Peradeniya and Gettysburg College participated in the exploration in the Western Ghats, one of the UNESCO world heritage site. The Ghats, a 1600 km long mountainous range, is home to 137 species Mammals, 508 Bird species, 332 varieties of Butterflies and 184 species of amphibians. It is also one among the world's eight most sought after bio diversity hotspots.
Last Updated Mar 31, 2018, 6:38 PM IST