Kerala Police asks "which rapist gave you the most pleasure?" Do you want to answer this?
Kerala policeman's indecent questions to rape victim highlight women's plight
Victims choose silence rather than public scrutiny and humiliation at hands of police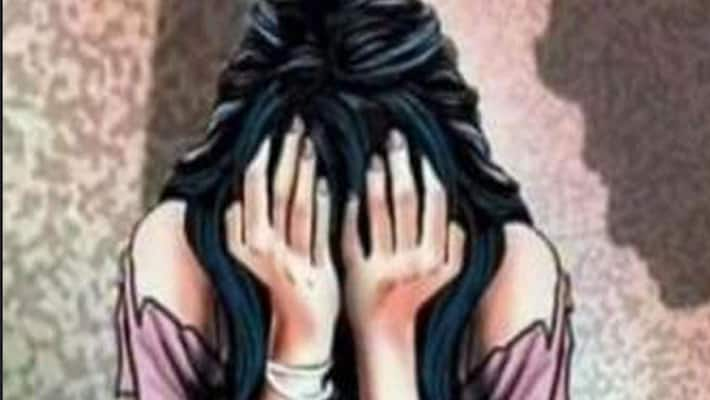 Which of the two methods will give you more pain - Driving a nail through your head slowly or having your limbs stretched on the rack? This seems to be the line of questioning adopted by the Kerala police when handling the very sensitive case of gang rape in Wadakkanchery in Kerala.
Here's a new low achieved by the law enforcers in the state. If we were to document the number of times police, politicians and even the judiciary have managed to shoot themselves in the foot with their opinion on rape and the abuse of women, then the list would go into a few pages.
A woman who has endured hell, had her whole being violated in the most gruesome manner, is treated as an object of pity and ridicule. Moreover, instead of supporting her in her time of distress, the former Circle Inspector M V Manikandan of Peramangalam chose to make it a subject of personal and perverse pleasure. His question to the victim was "Which of the rapists gave you the most pleasure?"
His ribald questioning of the victim only reiterates the fact why women hesitate to approach the law for redressal in such cases. Already the humiliation the victim is undergoing is enough and complaining would mean giving up even the last shreds of dignity and courage that she holds.
Women have been repeatedly told to come forward and punish wrongdoers and not be afraid. However, all this remains just tall talk. The truth is often when she does muster the courage, she is forced by society, by the police, by fear and by humiliation to take back her complaint or retreat into the darkness of her misery and remain silent.  PINK, a movie by Aniruddha Roy Choudhury focuses on the same.
If this is the example the law is setting for the people that it promises to protect, then such criminal perpetrators will continue to thrive. After all, who have they to fear? The law is busy taking down notes for their next case, probably, on 'how to humiliate a rape victim'. 
Immediate legal assistance, privacy, counselling are some of the guidelines that the court has laid down for as to how the law enforcement is meant to respond when a woman comes forward to report a rape. Clearly M V Manikandan missed the memo and a sufficient amount of decency.
Would you stand for this?
Last Updated Mar 31, 2018, 7:03 PM IST