Death threat to Chennithala for speaking against Hummer murderer
Business tycoon Nisham is serving life term for killing watchman by deliberately ramming his Hummer car.
Nisham is currently lodged in the high-security Kannur prison.
Recently, it had come to light that Nisham had been in contact with his relatives and friends and running his business empire from behind bars.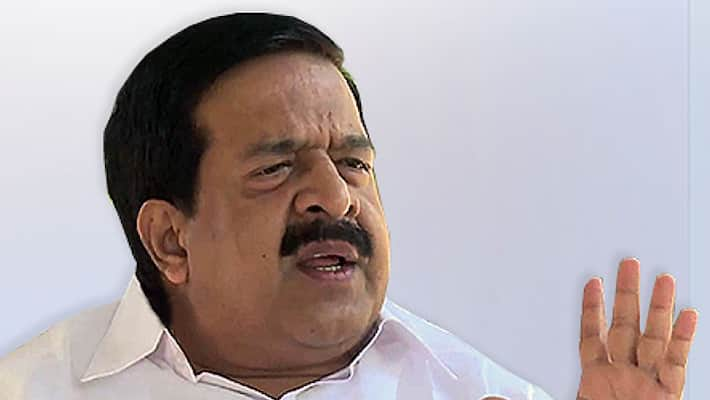 Just days after Kerala's notorious business tycoon Muhammed Nisham, who is serving a double life sentence for brutally killing a guard, hit the headlines for allegedly threatening his brothers from jail, Leader of Opposition Ramesh Chennithala received death threat from the 'beedi king's' friends. 

 In a written complaint to Chief Minister Pinarayi Vijayan, the Congress leader complained that he had been receiving threats from abroad on his phone for past two days warning him not to take a stand against Nisham. On 23 October Chennithala got a message saying that he will have to pay the price. The letter also warned serious consequences for his family members if Chennithala did not stop talking against Nisham.  
The message was in the name of 'Don Ravi Pujari', a fugitive, who is believed to be running a murderous extortion racket from Australia.

Reports of Nisham leading a luxurious life in prison and his accessibility to cell phones had kicked up a controversy in Kerala.  Nisham's brothers had lodged a complaint with police saying that they were getting threats following a business feud with their brother. However, on Monday, Nisham's siblings revoked their complaint. 

The investigation into the allegations have proved that Nisham had access to phone and consequently, three policemen were suspended from service. The State Human Rights Commission has registered a suo motu case in this regard.

Meanwhile, the family of Chandrabose who fell victim to Nisham's fury and was killed by the businessman, met Chief Minister on Monday and demanded the case to be handed over to renowned lawyer CP Udayabhanu.

Nisham was convicted by the Thrissur Additional District and Sessions Court for brutally beating up and ramming his Hummer car on Chandrabose, a hapless security staff in the wee hours of 28 January 2015 at his posh residential complex in Sobha City in Thrissur for the delay in opening the gates. The victim later succumbed to his injuries. 
Last Updated Mar 31, 2018, 6:33 PM IST