Railways refuses to compensate, court seizes train
Harihar farmers repeated plea for compensation from railways fall on deaf ear
Railways had promised ₹37lakh compensation for those who lost their land for railway track
Court seizes Dharwar-Mysuru intercity train at Harihar in Karnataka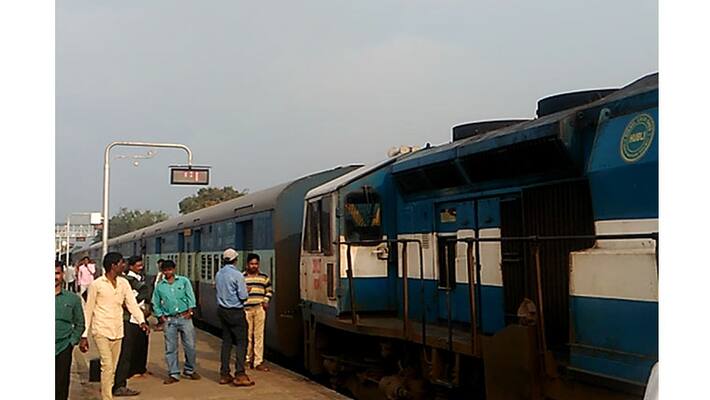 The Railways had agreed to give a total compensation of ₹ 37 lakh to the farmers who had lost their land. But when even after repeated pleas, Railways Department officers did not respond positively, farmers collectively filed a case against the railways in the Harihara Civil Court.
Hearing the case, Harihar Civil Court has directed the authorities concerned to seize a train. Following the order, court staff have seized Dharwad-Mysuru intercity train.
This caused inconvenience to people who were waiting for the arrival of the train at Harihar station.
However, the court's decision was lauded by the affected farmers and hoped that they will be paid their compensation without further delay.
Last Updated Mar 31, 2018, 6:39 PM IST