Public trashes plan for garbage cess hike in Bengaluru
The BBMP plans to raise the cess for garbage disposal to 15% of property tax.
The proposal comes after the recent hike in property tax rates.
RWAs have demanded that authorities focus on improving existing garbage disposal systems.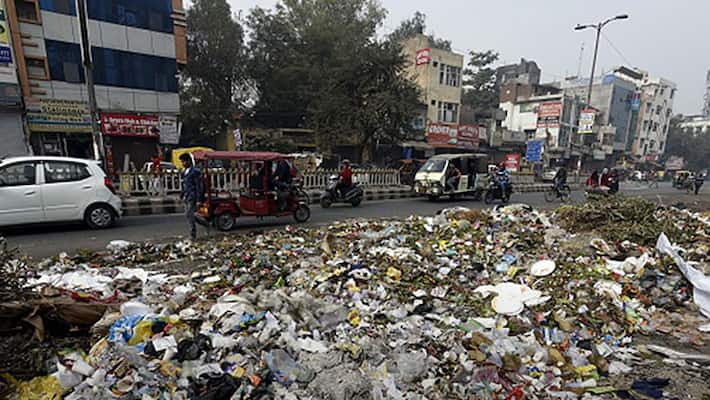 The general public and resident welfare associations (RWAs) in Bengaluru are unhappy with proposals by the Bruhat Bengaluru Mahanagara Palike (BBMP) to increase the cess on garbage disposal to 15% cess of property tax.
The current cess on garbage disposal is 10% of property tax. The BBMP's proposal was approved in a meeting of the BBMP's council and the revised cess will be levied from the next financial year, which starts from April 1, 2017.
The BBMP had recently revised the property tax rates, hiking taxes on residential properties by 20% and commercial buildings by 25%, respectively. For the current financial year, the BBMP expects to collect ₹2,400 crore in property taxes. If the garbage cess hike is implemented, the property tax collection will increase to ₹3,000 crore.
The garden city currently generates 300 tonnes of garbage every day. In the past five years, the BBMP has spent ₹1,785 crore for garbage management and disposal. Still, the problem of garbage has remained and is increasing daily. In the past financial year, the BBMP had spent ₹488.5 crore.
After the closure of the Manduru garbage unit, the BBMP commissioned seven garbage processing units on the outskirts of the city, out of which three are not in working condition. People who reside in the vicinity of these garbage units are suffering because of bad maintenance of the facilities. RWAs have demanded that the BBMP focus on proper maintenance of the garbage units instead of hiking the garbage cess. Some opposition leaders have also questioned the BBMP's proposal.
Last Updated Mar 31, 2018, 6:31 PM IST