Now psychotropic substances sold to girls as beauty pills in Kerala
The pills come from Bangalore and are distributed among school students
Parents and school authorities do not dare to complaint as it will tamper their reputation
Excise officials say that lack of complaints is affecting investigations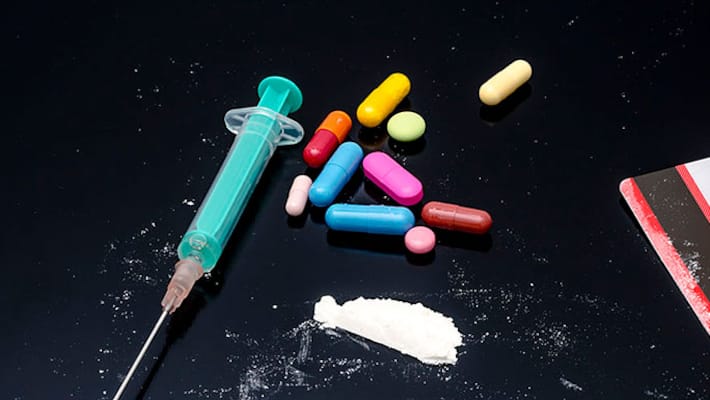 The latest reports from Kerala Excise Department reveals that after youth, the drug mafia in the state is now targeting school going girls. The agents are selling drugs in the form of pills with the promise that it will enhance their allure. 
 
A top Excise official said that a few parents of an educational institution in Kochi have complained that many girls in the school are reportedly using drugs. The investigations revealed that the psychotropic substances are distributed among girls in the form of pills under the guise of beauty-enhancing pills with the name 'monju koottanulla gulika.'  
 
Deccan Chronicle reports that the drug mafia is also distributing the same pills among boys stating that the use will help to enhance their muscles. The name of pills given to boys is reportedly 'muscle peruppikkanulla gulika.' 
 
Excise officials said lack of complaints is affecting investigations. "Majority parents don't dare to file a complaint as it will tamper the reputation of the family. The school was also interested in concealing the matter and just issued a warning to students. Drug mafia has started to target girls only recently as it is easy to trap school girls," Excise official said.
 
These pills come from Bangalore, and most parents have no idea how to handle the situation. We found a 19-year-old girl in an inebriated state in a hotel room recently during a raid. A boy was also with her, Kozhikode Excise Deputy Commissioner P K Suresh said.
 
Excise Commissioner Rishiraj Singh had earlier revealed that drug abuse is on the rise in the state and Kochi is the third largest substance abuse hub in the country. Lack of stringent laws prevents officials from taking a strong step against dealers. Investigations have found that the dealers are using women as peddlers to escape police. 
 
Narcotic Drugs and Psychotropic Substances Act is not effective to tackle the issue. Users are resorting to alternatives like Magic Mushrooms, possession of which cannot be deemed illegal. Those who possess less than one kilogramme of substance can get bail. Loopholes in the law is a boon for peddlers and dealers, an Excise official said.  
Last Updated Mar 31, 2018, 6:40 PM IST