From Kerala to Washington: Pramila Jayapal's ascent to glory
Pramila Jayapal's parents are from Palakkad in Kerala.
She was born in Chennai and was brought up in Indonesia and Singapore.
She immigrated to the US when she was just 16.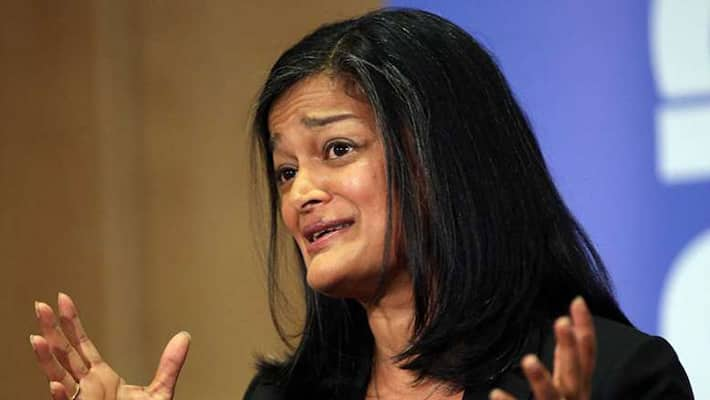 Pramila Jayapal was just 16 years when she migrated to the US for higher studies. She wanted to learn English major. But her father advised her to opt Economics. 
On that day in 1982, the teenager rang up her father back home and told him that she was planning to learn English and kept the earpiece away. She was sure that her father wouldn't agree.  But finally, her father's logic won and she joined a business school and went on to join Wall Street as an financial analyst. 
Now, her Malayali parents are proud that their daughter created history by becoming the first Indian woman to make it to the US Congress. Keralites are also taking pride in her win in Washington's 7th Congressional District Seat. 
 
Pramila Jayapal's parents are from Palakkad in Kerala. But she was born in Chennai. Her parents, father Jayapala Menon and mother Maya now live in Bengaluru.  Pramila left India when she was five and was brought up in Indonesia and Singapore. 
Even though Pramila settled in the US after her studies there, she kept her Indian roots live and used to visit her homeland once in two years. In 1996, she spent two years travelling across India and visited 80 villages in five states. The journey prompted her to write a book on India and a feminist publication based in Seattle published the title Pilgrimage: One Woman's Return to a Changing India in 2000. 
  Pramila's parents spent all the money they had for giving her the best education they could. And when she studied in the US as a teenager, she had only enough money to call her parents in  India only once a year,  a campaign website that supported Pramila wrote. 
After her MBA from Kellogg School of Management, Pramila worked as a financial analyst, before moving on to become a social worker and a champion of immigrants' rights.  Recognising her social initiatives among immigrants, she was honoured by the White House in 2012 by awarding 'Champion of Change' award. 
Reacting to Pramila's victory, veteran Indian diplomat KP Fabian said that the entry of a Malayali to the US Congress was long overdue and said that her win was a proud moment for all Keralites. 
Last Updated Mar 31, 2018, 6:49 PM IST