We'll start an indefinite Satyagraha in front of the Secretariat demanding justice: Jishnu Pranoy's parents.
Chief Minister Pinarayi Vijayan had come under a lot of criticism for not paying a visit to the house of Jishnu Pranoy, a B.tech student who was found hanging in the hostel room of Nehru College of Engineering at Pambaby in Thrissur last month. Keeping mum on the criticism for long, Vijayan told journalists the other day that he would pay a visit to the house of the deceased student soon. But Jishnu's parents stated on Sunday that the Chief Minister should arrest the accused in the case first before visiting them. 
Related: Outrage in Kerala over B-tech student's suicide, agitators ransack college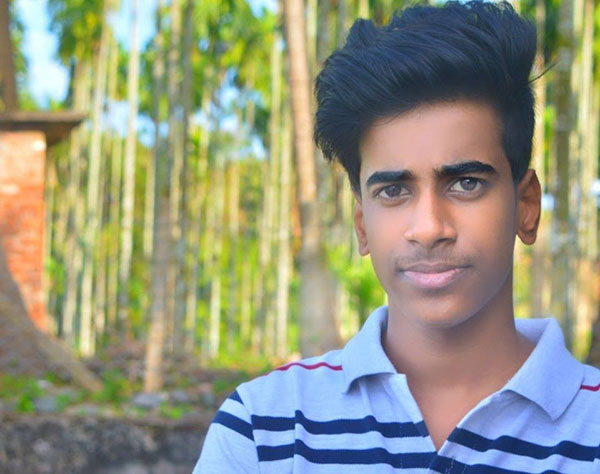 Jishnu Pranoy
"We only want justice. It's very late already. Let the Chief Minister arrest the culprits in my son's death and visit us only after that, Mahija, mother of Jishnu Pranoy when she met media persons on Sunday. Even after a lapse of a month, the accused, including the chairman and faculty members of the Nehru College are still at large, she said. 
Also read: Jishnu was tortured, management conspired against him: Police
 
"Police arrested all the accused in the abduction of the actress in Kochi in just a matter of days. It's been 51 days since we lost our beloved son. None has been arrested so far," Mahija lamented. 
Also read: Five teachers conspired, pushed Jishnu to suicide: Police
 
The parents of Jishnu Pranoy reiterated their stand that their son was murdered and declared their plan to start an indefinite Satyagraha in front of the Secretariat next month demanding justice. 
Also read: End protests or find your kids in mortuary: college chairman warns parents
The police had filed a FIR against five including the chairman of the Nehru Group P Krishnadas. He is the prime accused in the case that alleges abetment of suicide, criminal conspiracy, forgery and cheating against the accused. 
 
Also read: This Kerala engineering college has a torture chamber!
 
The police say that the accused were absconding while the parents and relatives of jishnu cries foul that the government was not doing enough to nab the culprits. 
Even though many state leaders including veteran CPM leader VS Achuthanandan visited Jishnu's parents at Kozhikode and expressed solidarity in their fight for justice, Pinarayi Vijayan failed to make it to their house even though he visited the district after the incident. Mahija had written an open letter to the Chief Minister expressing pain over the indifference of the government in the investigation of her son's death. 

Related: Is this a re-emergence of student politics in Kerala?
The death of Jishnu, allegedly owing to the harassment and torture of college management, had triggered widespread protests across the state. Students rose in protest against the harassment at colleges and the ripples of it are yet to subside. 
Related: Colleges or concentration camps? Tragedy of higher education in Kerala