Now your future lies in the hands of hamsters!
Astrologers are using hamsters instead of parrots to tell fortune
Strict implement of Wildlife Act has forced the astrologers to free parrots from their cages
Now hamsters are locked, and every time they come out, your future is at stake!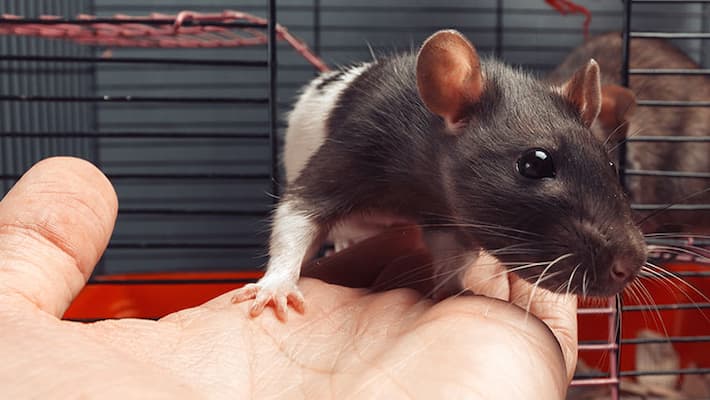 The astrologers from Bengaluru are using hamster (a specie belonging to the rat family) to predict the future of the people. 
Earlier, astrologers did use parrots to predict the future. They were kept in a tiny cage and owner used to let it come out of the cage only to pick a few cards, which would decide the future of the people and give them news on their fortune and misfortunes.
But now, the fortune tellers are using hamsters to predict the future. The hamsters are also kept inside the cage (slightly bigger than the cage used for parrots) and are let outside only to pick cards.
The fortune tellers say, after implementation of Wildlife Act became strict, the parrots were seized and released by the forest officers. The strict enforcement of law impacted their business. As there was no alternative, few fortune tellers hit the idea of using some animal instead of a bird. Thus when parrots are enjoying their freedom, hamsters are sitting inside the moving cage.
"We charge ₹30 per prediction. This trend is becoming popular since one year. The hamsters are trained well. It is easy to train them as they are friendly. The fortune cards that are thrown at them are shuffled by the trained hamster and it chooses one card and this card is read before the customer," said Venkatesh a fortune teller at Shivajinagar.
All the cards are based on Hindu scriptures and mythological characters. After reading of the card, the astrologer also offers advises of conducting relevant pooja, or asks people to hold fast in few cases to over come the bad luck factor.
Last Updated Mar 31, 2018, 6:49 PM IST