Overflowing Krishna River to fill seven tanks in Vijayapur
Krishna River water will be supplied to seven tanks in Vijayapur including historic Begum Tank
Krishna River in North Karnataka is overflowing due to heavy downpour and Maharashtra releasing water from its rivers
The first phase of 197-crore worth project of filling the tanks in the district to begin soon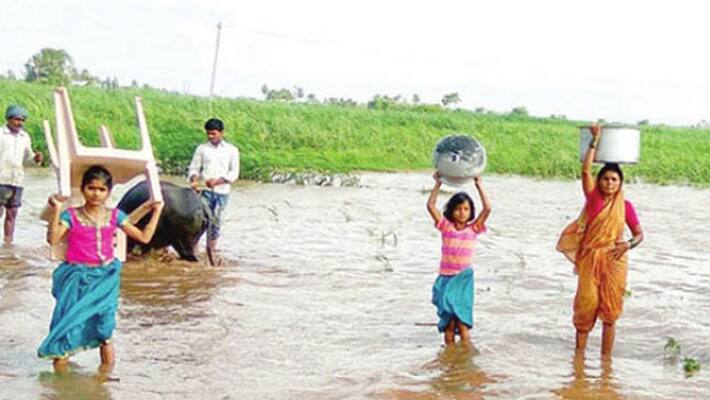 At a time when villages of Central Karnataka, Mysuru, Mandya and Bengaluru are fighting to retain Cauvery water, rivers in North Karnataka have been overflowing, and the region has been declared as flood-hit.
Chief Minister Siddaramaiah had visited Bidar and its surrounding flood-hit areas on Tuesday.
Last week, Maharashtra had released water into the Krishna River without giving any prior notice to the state government. This had caused damage to the farmers of Belagavi as their pump sets were washed away in the suddenly full Krishna River.
The situation has also led to the overflowing of the Hipparagi reservoir of Jamakhandi in Bagalkot district and water is being released from there as well, adding to the woes of farmers of the region.
However, in a twist of fate, this region also suffers from severe drought during the summer months. The Karnataka government is currently trying to find some balance between the two, by finding ways to store the excess water for the summer.
The latest measure is a ₹197 crore project in which seven tanks have been identified to be filled with water channelled from the Krishna River in the first phase.
Currently, two tanks from Mamadapur, the Babaleshwara tank, two more from Sarvada Village and the historic Begum Talab will get water through this project.
It is hoped that measures like this will prevent a possible famine-like situation in the region next year.
Last Updated Mar 31, 2018, 7:00 PM IST