Contact details: OROP panel hearing to be held in Bengaluru on Aug 22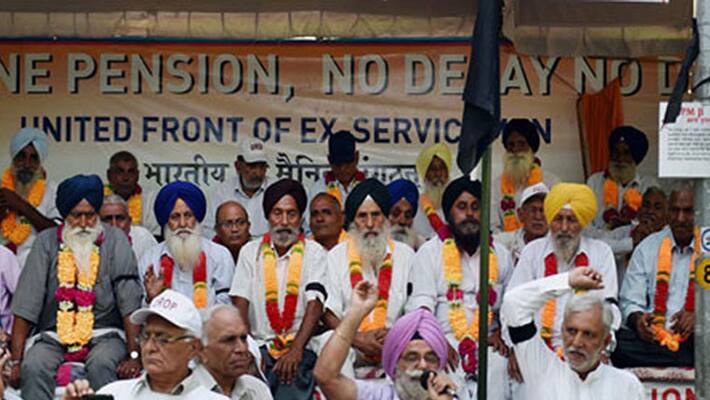 The one-member judicial commission appointed by the central government to address the anomalies arising out of the implementation of One Rank One Pension scheme will be Bengaluru on August 22.
The committee headed by Justice L Narasimha Reddy, retired Chief Justice of Patna High Court will be hearing the representations made by the ex-servicemen at Air Force Station Jalahalli.  
The concerns and anomalies on OROP of the veterans of all three services and Ex-Servicemen Associations in Karnataka state will be collated by the Nodal office formed at Air Force Station Jalahalli, a statement from the Army PRO said.

The first public hearing in this connect was held at Chandigarh on August 17 and would be held at various other places across the country, ending on September 21. The commission, which was set up in December last year will submit its report by December.
 
The implementation of the one rank, one pension (OROP) for ex-Servicemen continues to be a source of discontent for the veterans' community as they claim their key objections still remain unaddressed.

Contact details
The issues and views in detail are to be forwarded to the Nodal Office through email oropafsjal@gmail.com and the contact numbers are 7406133322 and 8884489941 which will be manned from 0900 -1700 hours.
Ex Air Force and Navy personnel desirous of attending the interaction at Air Force Station Jalahalli, are requested to contact Air Force Association, Bengaluru (080-23513319) or Secretary Air Force Association (9448481927). 
Ex Army personnel desirous of attending the interaction are requested to contact Director of Ex-Servicemen Cell, Headquarters Karnataka & Kerala Sub Area (080-25559934, 7406140404).
Last Updated Mar 31, 2018, 6:36 PM IST