Chandy warns to sue VS Achuthanandan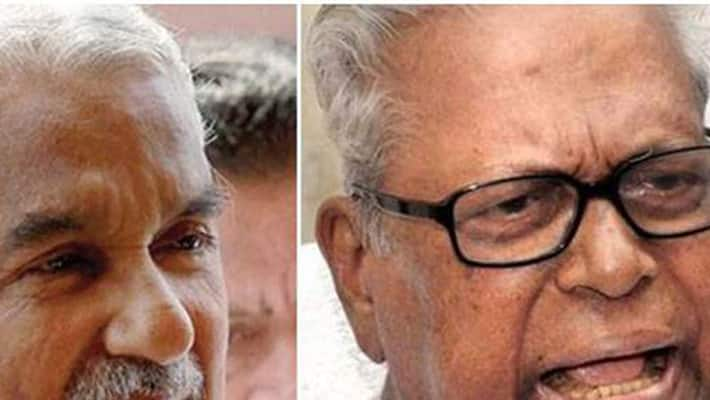 Stop it or face the consequences. Chief Minister Oommen Chandy was quite blunt in his warning to Communist Party of India-Marxist (CPM) leader VS Achuthanandan. 
Instead of posting it on social media, the new fad among politicians, Chandy on Sunday issued a direct warning to the Leader of Opposition. The CM threatened to sue the veteran CPM leader if he did not stop spreading false charges. 
The truth is that there is not a single case against me: Oommen Chandy
Chandy also demanded an apology from Achuthanandan for alleging that 31 corruption cases were pending against him. "Achuthanandan says there are 31 cases registered against me in the court. The truth is that there is not a single case against me," Chandy said.  
During his campaign at Dharmadom for Pinarayi Vijayan recently, Achuthanandan had said that there were 136 corruption cases against UDF ministers, including the CM. The UDF government illegally handed over 42,920 acres of land to various individuals and groups. Except the PK Jayalakshmi, almost everybody in the  Chandy cabinet is facing corruption charges," Achuthanandan had said.
Chandy and the 92-year-old CPM leader had locked horns on Facebook in the past couple of days. But it seems the verbal duel has now crossed the social media boundary. 
 
Last Updated Mar 31, 2018, 6:37 PM IST