Did Oommen Chandy lie to Election Commission?
Bengaluru court ordered Chandy and other five accused to pay 1.6 crore as compensation in a case filed by a businessman
Ommen Chandy said he appointed lawyer on 25 April, a day after he received summons
In his affidavit filed before Election Commission on 29 April Chandy had stated that no cases or charges were pending against him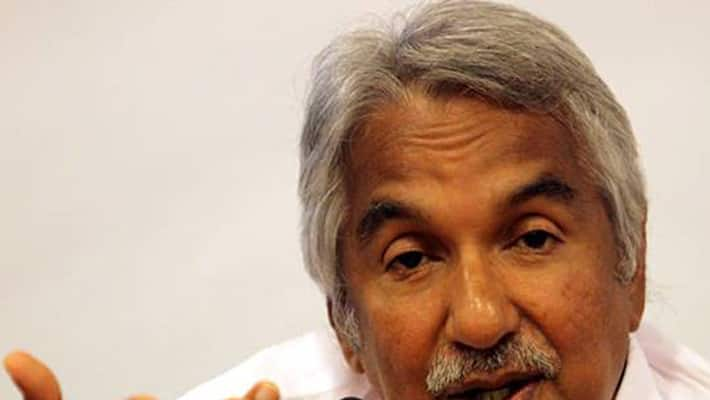 Is it likely that senior Congress leader and former Kerala Chief Minister Oommen Chandy deliberately misinformed the Election Commission by stating that no charges or cases were pending against him while contesting the Assembly polls?
 A statement made by Chandy in a recent press conference has backfired on him after he admitted that he knew about a case against him from April 2016 onwards, much before he filed his nomination for the Assembly elections. 
 
Responding to the verdict of a Bengaluru sessions court, which ordered him and five other accused to pay Rs 1.6 crore as fine in a case filed by a businessman, Chandy said that he knew about the case from 24 April onwards. Meanwhile, in the affidavit before Election Commission on 29 April he had stated that he had no cases pending against him. 
 
The former Chief Minister said that the case was filed on 23 March 2015, but was dismissed. On 19 March 2016, petitioner again filed a case. Chandy said he received a summons on 24 April and the next day, he appointed a lawyer.  He also said that court allowed publishing a summons in the Kochi edition of Deshabhimani daily as other five accused had not received the summons. 
 
The statement clearly shows that Chandy was aware of the case and had received the summons much before he filed the affidavit before Election Commission.  
 
Though K M Radhakrishnan, LDF secretary of Puthuppally Assembly Constituency had filed a complaint before Election Commission citing the wrong statement given by Chandy, the commission had dismissed his complaint.
 
Earlier, veteran CPM leader V S Achuthanandan had alleged that 31 cases were pending against Oommen Chandy. Following this Chandy had filed a defamation case against Achuthanandan claiming that the CPM leader was raising baseless allegations against him. 

Also read: Chandy files defamation suit against Achuthanandan
 
However, the recent statement of Chandy that he knew about the case much before he filed the affidavit with the Election Commission, is sure to whip up fresh controversy in Kerala. 
Last Updated Mar 31, 2018, 6:41 PM IST