Kerala spends ₹ 7.5 lakh for Onam celebrations in New Delhi
The Chief Minister had urged government employees to celebrate Onam on holidays or after office hours
Celebrations at the Rashtapathi Bhavan and the Kerala House was organised under public expense.
The Kerala Opposition termed the festive bash in New Delhi as a 'double standard'.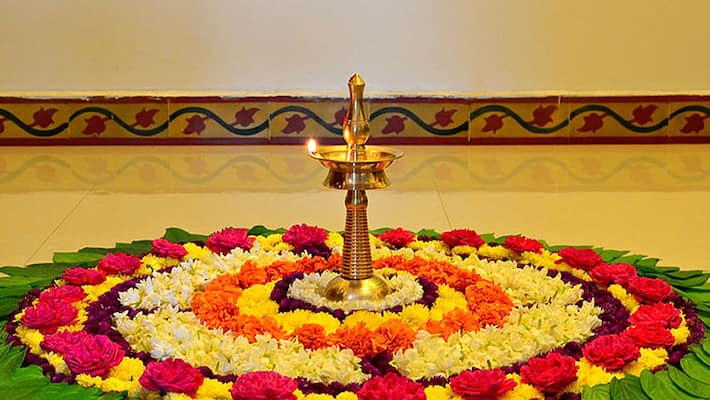 Chief Minister Pinarayi Vijayan's diktat against Onam celebrations in government offices in Kerala had kicked up a row, but the state government was very generous about the fete in the national capital and made sure that the age-old festival lost none of its fervour. 
 
The Kerala government spent ₹73, 774 lakh to organise a festival bash at Rashtrapathi Bhavan, Vijayan informed the Assembly while replying to a question by Congress representative K S Sabarinadhan. For celebrations at the Kerala House, ₹6,79,112 was spent, he said.
 
The Chief Minister, who had ordered Kerala state employees not to organise celebrations during office hours, arranged the fete on 3 September. President Pranab Mukherjee and Vice-president Hamid Ansari, among others, attended the fete.
 
Read more: Kerala CM says no to Onam bash in public offices, BJP disapproves
 
Vijayan also informed that the function, which was attended by top officials of various ministries, helped to enhance the status of Kerala at the national level. Meeting with senior officials helped the state to firm up ties with top bureaucrats and key decision makers, the Chief Minister said.
 
The Opposition had alleged that the Chief Minister is taking a double standard by arranging Onam celebrations at New Delhi while restricting government employees in the state from organising celebrations during office hours. 
 
Read more: Onam celebration at Rashtrapathi Bhavan: Chennithala flays Pinarayi Vijayan for double standard
Last Updated Mar 31, 2018, 6:48 PM IST