How dead Bhaskar Shetty came back to haunt his killers
CID has submitted 1,300 pages of charge sheet in Bhaskar Shetty murder case
The bones belonged to Bhaskar Shetty, says CID report
Judicial custody of victim's wife, he paramour and son extended till November 17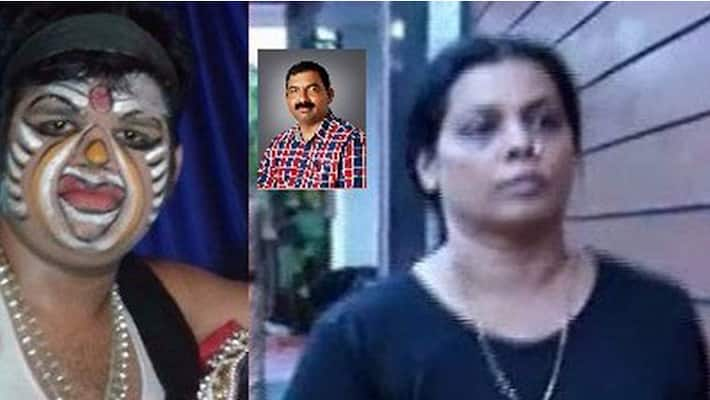 Udupi-based entrepreneur Bhaskar Shetty was allegedly gruesomely murdered by his son, wife and her paramour by hitting him with a steel rod, cutting him into pieces and buring him in a homa kunda (scared fire).
Two months ago (August 11), the probing team had found pieces of bone in a stream near Kalkaru, 12 km from the spot where Bhaskar's body was allegedly burnt in a ritual fire. These bones were sent to the lab and now the CID has confirmed that these bones belonged to Bhaskar Shetty.
Sources say that cyber forensic report is yet to come.
The Udupi District Session Court will announce its final verdict after the submission of final report. The court has extended the judicial custody of Rajeshwari, Navneet and Niranjana Bhat till November 17.    
Aslo read: Love, diamonds and ritual fire: The strange murder of Bhaskar Shetty
The CID has asked the Udupi District Sessions Court to give some time before submitting the final charge sheet.
CID police have completed the preliminary investigation of Bhaskar Shetty's murder case and have submitted preliminary charge sheet to Udupi District Additional Civil Court on Wednesday, against five accused – wife Rajeshwari Shetty, her paramour  priest Niranjana Bhat , son Navneet Shetty, Srinivas Bhat (father of Niranjana Shetty) and Raghavendra (car driver).
Also Read: Scorned wife, son murder Udupi millionaire to usurp property
What does the charge sheet say?
Extra marital affair is the main cause behind the murder.
The murderers used pepper spray to stop Shetty from moving and hit the victim with an iron rod.
When Shetty fell unconscious the accused forced fed pesticide to him.
They brought the body to Niranjan Bhatt's Yagashala and burnt the body in the Homa Kunda, using petrol and camphor.
Niranjan Bhat disposed the remains of the corpse (bones) in the river and renovated the entire Homa Kunda.
The CID has filed case against the accused under IPC section 302, 201, 204, 120B and 34.
The preliminary investigation has confirmed that Niranjan Bhat was present when the murder occurred, Rajeshwari, Navaneeth and other two accused Raghavendra and Srinivasa Bhat were aware of the murder.
It has also stated that Bhaskar Shetty's body was kept at the back side boot space of the car and was driven to the Homa Kunda.
Interestingly, the report mentions Shetty as 'the body' and not 'dead body'. This leaves a doubt that Bhaskar Shetty might be unconscious when he was set on fire and not dead. 
Last Updated Mar 31, 2018, 7:02 PM IST