Hospitalised Jaya reaches out via iPad
AIADMK's IT wing has kick-started its #TechnoCampaign on November 2
A video of Jayalalithaa's achievements is showcased prominently
The polls to Thanjavur and Aravakurichi and the bypoll to Thirupparankumdram will be held on November 19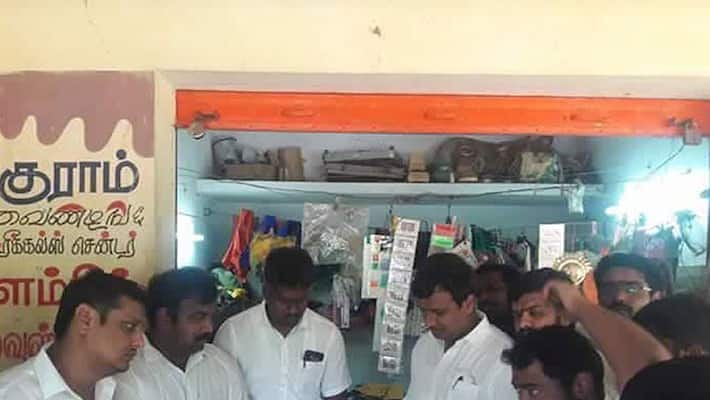 "Naan Sonnadhai Seyidhen (I have done what I have said)," AIADMK supremo Jayalalithaa has often said, "Anaal adharkum melaaga sollaadha palavatraiyum seyidhen (And of that which I have left unsaid, I have done much more)." 
People have assumed that she drew inspiration for this line from her neighbour in Poes Garden – Superstar Rajinikant. In the film 'Annamalai', he said, "Naan solradhaiyum seyiven, sollaadhadhaiyum seyiven (I do what I say, and I do what I don't say as well)." 
Now it looks like she wanted to put into action yet another dialogue of his from the movie Muthu: "Na eppo varuven, eppadi varuven, yarukkum theriyaadhu. Anaa varavendiya nerathla correct ah varuven (Nobody will know when I will come and how I will come. But I'll be there whenever the time is right)." 
And with three constituencies of Tamil Nadu going to polls/by-poll on November 19, Amma sure did know how to use technology to promptly reach her makkal (citizens).
Now that Jayalalithaa has been hospitalised for nearly six weeks now, the party's IT wing decided to use an iPad to showcase Amma's work through videos in their door-to-door campaign. 
"There is always a structured plan. The high command wanted us to use technology in the most unique fashion. The reason we thought of an iPad was: It's simple, provides one-to-one touch points and it creates excitement," said Ramachandran - who heads the IT wing of AIADMK. 
The content shown in the iPad highlights the achievements of the regime while elaborating on how the state has grown with the help of this government. The aim is to have all of this content in Tamil so it connects with all in rural sections. 
"These people are also quite tech-savvy. Most of them, who are overwhelmed by the videos shown on the iPad, ask me to WhatsApp it to them," said Ramachandran.
A campaign of AIADMK with technology doing all the talk is not new. 
"In 2014, people could hear Amma's voice on calls during the elections. During the recent assembly elections, we had Amma's video projected on huge screens mounted on lorries. We have always been the first to use technology in the most different and effective manner," said CR Saraswathi, spokesperson, AIADMK.
Elections to Aravakurichi and Thanjavur were cancelled by the Election Commission in May following evidence of bribes used to woo voters. At the same time, a by-poll in Thirupparankundram as well, which will be an antidote to the Thirumangalam formula - a.k.a the bribing of voters in Thirumangalam constituency in 2009. 
All parties are claiming to be campaigning aggressively to urge voters to reject bribes. 
"It was not proved that AIADMK candidates used the strategy of cash-for-votes. This goes to show what our true campaign strategy is," said Saraswathi.
While the doctors at Apollo Hospitals say that Jaya is recovering and is able to understand what is going on around her, there is no certainty on when she will be discharged. 
"People understand that she is not well. They know she can't be physically present during this election. Since they understand, we are confident," said Saraswathi. 
This makes us wonder if she is confident of striking it rich thanks to the the sympathy factor, which could play a role in her absence. 
The voice in the iPad says: "Makkalaal naan. Makkalukaaga naan (I'm here because of the people. I'm here only for you people)." November 19 will tell us how much of this virtual promise has worked for the AIADMK. 
Last Updated Mar 31, 2018, 6:57 PM IST