Northeast migrants find Bengaluru unsafe
The Northeast community in Bengaluru feels unsafe.
There are several cases of abuse and assault reported.
In 2012, Bengaluru had witnessed a mass exodus of Northeast residents.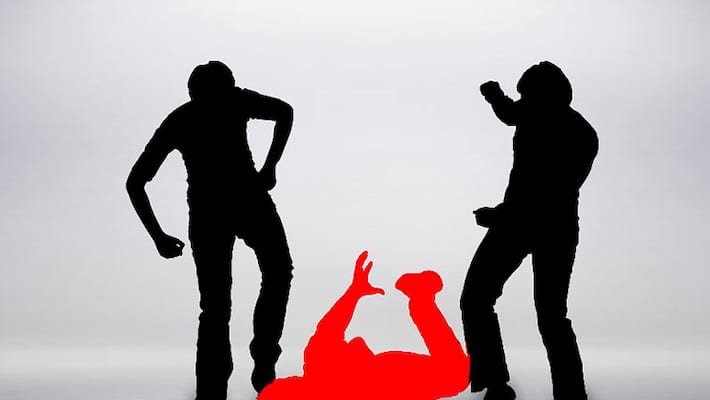 Punched in the face for not giving mobile, bullied in public for not speaking Kannada or being called 'chinky', these are some of the abuse faced by Northeast migrants almost every other day in Bengaluru, the city of opportunities.
Dr Rini Ralte, President of Northeast Solidarity, an NGO helping the community living here says, every week such incidents are reported. 
"Two months ago five incidents were recorded in Ashok Nagar area. Two youths attacked North East residents. Ahom, a techie, was injured and was treated at City hospital. In another incident Digbijoy and Daniel both students were trashed," said Rini. 
Daniel from Manipur was stabbed in the back at about 11 pm in Austin town on August 23. Another victim, Bigbijoy was punched in the face.

Dr Ralte added that the girls from the Northeast community often complain about harassment. "The mischief mongers call our girls as 'chinky'  and tease them," she added.

The attackers often ask for money and ask them to talk in Kannada or any other South Indian language failing which they get assaulted. These incidents have been reported to police, and in many cases the culprits are nabbed, but nothing becomes of it.
A special dedicated group - Northeast Community was started in 2012 following mass exodus witnessed in the city after rumours claimed that the Muslim community in Bengaluru was planning to attack the Northeastern city residents.
The community members say the city of opportunity also has its dark side and many of them feel "uneasy and unsafe living here." 
Only through police and public cooperation, such harassment can be stopped. The community also has started few get-together events to promote its culture and tradition among local communities here from last few years.
Last Updated Mar 31, 2018, 6:36 PM IST