No value? Bijapur residents feed ₹500, ₹1000 notes to donkeys
People feed donkeys in Bijapur in protest against ban on ₹500 and ₹1000 currency notes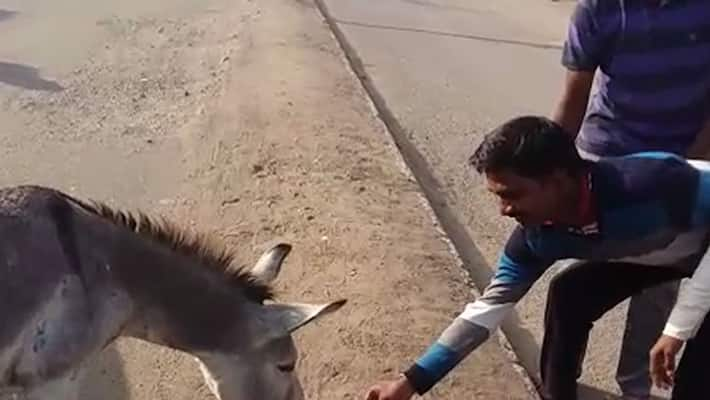 Following Centre's ban on ₹500 and ₹1000 currency notes, people in Bijapur, now rechristened as 'Vijayapur', have shown their protest in a new way!
Despite having cash in these denominations, people were seen running helter skelter to find ₹100 notes in exchange for the banned notes.
As citizens in Vijayapur could not do their day-to-day transactions in the wake of ban, they decided to fed donkeys the withdrawn notes!
The protest, which took the form of a mob and a group of donkeys, assembled at Talikote town in Muddebihal Taluk in Vijayapura for their unique agitation.
Since the notes can always be easily exchanged in banks for actual currency, it does raise this question whether this was a protest or a quick means of getting rid of black money!
Last Updated Mar 31, 2018, 6:38 PM IST