No life should be taken for granted, warn film stars
Actors Sudeep, Shivarajkumar, Ravichandran, Ambareesh, Jaggesh and Prajwal Devaraj have expressed shock
Ambareesh, Ravichandran lashed out at the stunt director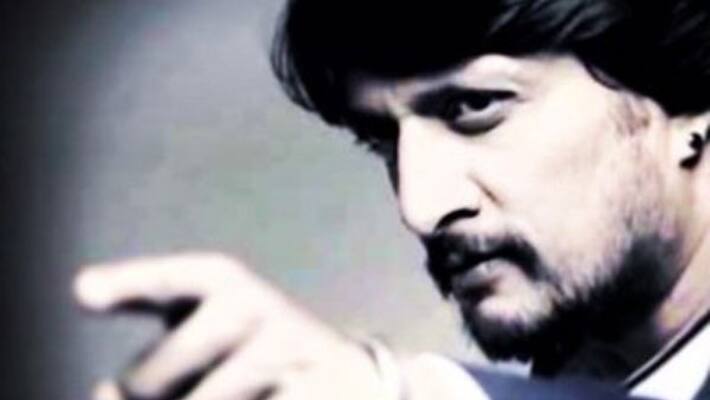 Speaking to Suvarna News, Kichcha Sudeep said, "As of now, we do not know whom to blame, because we hear many versions of the incident. Whatever it is, we are under a shock. Let the law take its course. If anyone is guilty, let it decide the punishment. For now, we should look at how to reach out to the family of Uday and Anil. When something is at the cost of our life, we should learn to say no."
Century Star Shivarajkumar said that "No life should be taken for granted. This incident is a warning for everyone. Such a stunt should not have been conducted without proper safety measures. Now, who will take the responsibility to the two innocent lives lost," he questioned.
Actor Jaggesh said, "Compensation is not the solution. The public is filing private cases for the crew for the loss of two innocent lives. Precautionary measures should have been taken. We are not here to make others lives happy at the cost of our lives. This incident has shocked us."
Prajwal Devaraj visited the spot and said, "Uday and Anil have sacrificed a lot to reach till here. They had worked really hard. Now, while watching the video of the incident, we might feel they could have done this differently. But I am unable to understand what might have prompted them to agree to such a thing. It is really sad."
Veteran actor Ravichandran lashed out at the crew and said, "It is unprofessional and irresponsible. Details of the spot including the depth of water, safety measures should have been discussed much before commencing of the shoot. This is a clear indication of taking chances with life. The actors were scared and not ready. They should not have been forced to do this. At the time of graphics, what was the necessity to do such a stunt," he asked furiously.
Rebel Star Amabreesh also lashed out at Ravi Varma, the stunt director and said when everywhere computer generated image (CG) is applied for such shots, why did they have to do this kind of stunt manually. It was not right for the master to ask actors to jump without any safety measures," he said.
Last Updated Mar 31, 2018, 6:50 PM IST