No Congress MLA will join BJP in Karnataka: Siddaramaiah
BJP chief B S Yeddyurappa recently had said that Congress in Karnataka was a 'sinking ship.'
He had said in the rally in Raichur that soon several senior Congress political leaders will be joining BJP.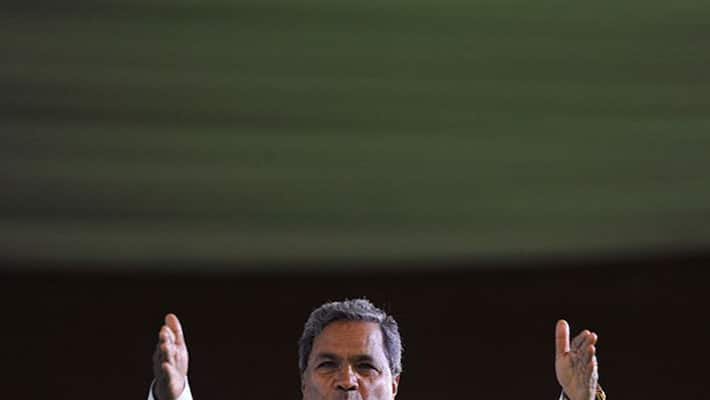 "They have been saying such lies several times. No Congress MLA will join BJP ... they will not even place their heads or face towards BJP," he told reporters in Mysuru.

Terming it as state BJP chief B S Yeddyurappa's strategy, he said the party was under the impression that they would be able to derive political benefit by spreading such lies.

Calling Congress a 'sinking ship', Yeddyurappa had earlier said in Raichur that many political leaders, including those from the ruling Congress, are in talks with the BJP.

"At a time when elections are nearing, several Congress MLAs are contacting us, wanting to join BJP. Shortly several senior political leaders will be joining the party," he said.
Leaders of other parties are expected to join BJP in the presence of its National President Amit Shah during his visit to Karnataka for a backward communities event next month.
Dissidence within ruling Congress has continued ever since Siddaramaiah, in a major revamp, sacked 14 ministers and inducted 13 members into his Council of Ministers on June 20.
Several disgruntled ministerial aspirants and those dropped from the ministry have been speaking out openly against the Chief Minister and his leadership.
One such senior state Congress leader V Srinivas Prasad had resigned as Member of the Legislative Assembly on October 17, miffed over being dropped from the ministry.
Prasad, who had also declared his decision to quit the Congress, has not spoken about his next political move, though both BJP and JD(S) are in touch with him.
Last Updated Mar 31, 2018, 7:04 PM IST