All is well that trolled well: Journo-turned-neta justifies poll stunt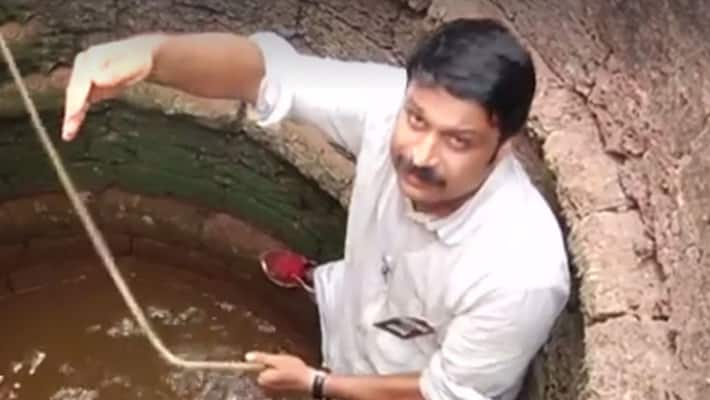 Journalist-turned-politician MV Nikeshkumar, who was trolled for his election stunt, has come up with an elaborate justification. 
The former television journalist, who is contesting from Azhikode in Kannur on a CPM ticket, said that by stepping into a deep well, he could draw (not only water) public attention to a grave problem faced by the locality. 
 
Also read:  Journo-turned politician gets trolled for poll stunt
 
Nikeshkumar, son of a former minister late MV Raghavan, had triggered a laugh riot on social media by posting a video that showed him stepping into a well to draw a bucketful of water. He did so, apparently to demonstrate that the water is not potable. But his critics asked why he should enter the well at all when he could simply draw water using a bucket? 
Though he got trolled, he could bring the whole state listen to the water woes faced by the people of Azhikode, Nikesh Kumar said. He also claimed that he had raised the water problems in the locality last month. Now, the CPM candidate is thankful to the trollers for giving him extensive publicity. 
Well, any publicity is good publicity!
Last Updated Mar 31, 2018, 6:51 PM IST