NIA arrests four 'Al-Qaeda terrorists' in Malappuram, Kollam blasts
The three men were picked up from Madurai in Tamil Nadu
Kerala DGP Loknath Behra confirmed that the arrested had links with Kollam, Malappuram blasts.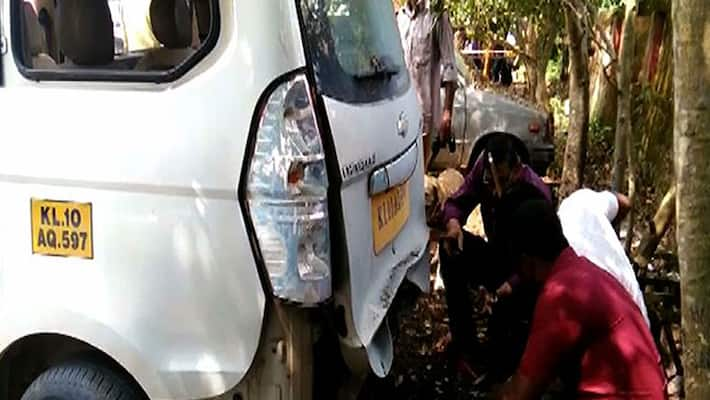 The National Investigation Agency (NIA) on Monday arrested four terrorists of Base Movement, the suspected arm of Al-Qaeda in India, in connection with blasts in Kollam and Malappuram collectorates this year. The NIA picked three suspected terrorists from Madurai in Tamil Nadu and another from Chennai.
The arrested were identified as Mohammed Kareem, Abbas Ali, Ayub and Davood. Quoting NIA sources, Asianet News reports that the suspects had links with Base Movement. The blasts at court premises at Mysore, Nellore and Chittoor, were also masterminded by these terrorists. Search is on to capture Dawood Sulaiman and Hakim, who allegedly played a crucial role in the blasts. 
 
Also read: Blast at Malappuram Collectorate; Indian Al-Qaeda's letter found
 
Besides the blast case, as many as five cases have been slapped against the activists of the Base Movement and these include sending threatening messages to 20 national leaders including Prime Minister Modi and warning attacks against various embassies.  

Also read: Kerala cops recover pen drives with death threat to PM Modi

 
The intelligence agencies had found striking similarities in various explosions happened in different parts of South India including the blast at the BJP office in Karnataka on 17 April 2013. Tamil Nadu police had received anonymous threats warning that the courts would be targeted after a few former Al-Ummah activists got arraigned in the case.   The blasts in Chittoor in AP, Mysore in Karnataka and Kollam in Kerala took place after this. 
  The police had recovered a cardboard box containing a letter and a pen drive from Malappuram Collectorate after the explosion on 1 November. The letter claimed that the blast was in revenge for the murder of Muhammed Akhlaq, who was mob- lynched on September 28 last year for allegedly keeping beef at his home in Dadri in UP. The incident brought shame on India, it said. The letter had the map of India printed on it and a picture of Osama Bin Laden. The pen drive had messages warning attack on Prime Minister Modi. A similar explosion had rocked the Kollam Collectorate in June This year. 
 
 
Confirming the reports of the arrest, Kerala DGP Loknath Behra told Asianet News that the Base Movement terrorists captured from Madhura had links with Kollam and Malappuram blasts. 
Last Updated Mar 31, 2018, 7:03 PM IST