New Year's Eve party till 2 am: Dos and don't of partying in Bengaluru
Venues will have extra bouncers to avoid any mishap.
Police watchtowers will be at places where high number of party goers are expected.
The city police has urged the citizens to celebrate the occasion in a responsible manner.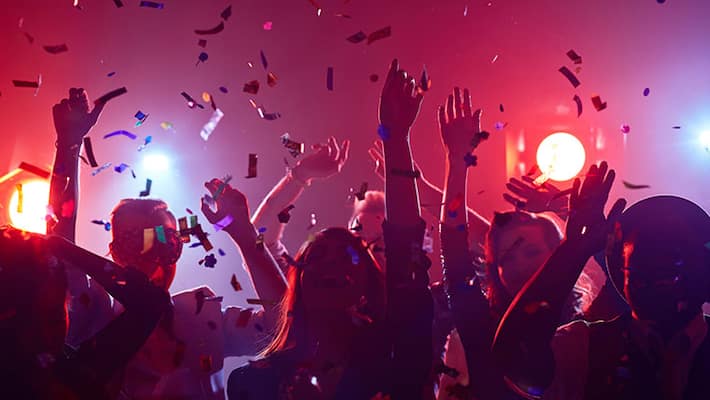 The Bengaluru city Police Commissioner has allowed the restaurants, bars and pubs to host new year parties till 2 am this year and has urged the citizens to celebrate the occasion in a responsible manner. 
Various venues, as well as the city police, is gearing up to ensure that the celebrations do not turn into tragedy with various precautionary measures such as additional security arrangement and emergency drills for their staff members. The police will keep an eye for suspicius objects and will also have watchtowers at places where large crowd is expected.
As citizens, we are also under the liability to ensure that the celebrations do not go wrong and everyone including the police and venues have a good time this New Year's eve. 
Here are the do's and don't for the Bangaloreans to follow this New Year's eve: 
Do's:
1. Plan first: This sounds oxymoronic when it comes to partying but since we all know when the New Year's eve is and where the parties are, plan things in advance like where you want to head, how you will be commuting as well as how your party mates are commuting. 
2. Drive safe: If you are planning to drive or ride, then keep alcohol off the menu, you don't want to end the year or begin the new year on a terrible note. 
3. Have patience: Bengaluru has a buzzing life of its own, and sometimes you will have to slow down to accommodate the same. On the roads, have some patience to avoid risking your own or someone else's life. Similarly, have patience at the restaurants, bars and pubs as many others will also be there and you might not be the preferential customer. So, have patience do not spoil your own or someone else's mood while ordering food or drinks.
4. Safety first: If you had no intention of drinking after you to drive into any party but anyway, ended up drinking a few pegs, get a cab to back home and pick the car next day. 
5. Be alert: Be a good citizen and be alert to what is happening around you. A lot of incidences can be avoided by being alert and keeping an eye on possible miscreants. From women safety to ensuring that the venue does not turn into a battleground, your alertness can be a saving grace.
6. Females, be careful: Trust is not the most valued virtue anymore, and you must have to watch your back. Ensure that your parents or relatives in the city or roommates or flatmates know about your plans and your location on new year's eve. Also, carry pepper spray, avoid taking any drink offered by strangers, watch your drink, and be with trusted company. Try not to travel alone and just be watchful of your surrounding to know when to leave a place.
7. Be attentive to you female company: If you are having some female company then ensure that you keep an eye on their safety. In fact, if you are partying with people you care about then you should anyway make sure that they are fine while partying. 
Don't: 
1. Don't carry anything suspicious: There are various gadgets, devices, and products that are new in the market and security officials at venue and city police may not be familiar with them. So, do not carry things that look suspicious or may bar your entry into party venues. 
2. Don't leave your valuables unattended: Since demonetisation, your smartphone is your wallet and cameras are expensive devices, so do not leave them unattended at any point in time as you might end up being a secret Santa to someone without you knowing it. 
3. Don't try to pick a fight: Things can go out of hand much sooner than anticipated, and police do not buy the reason who started the fight. So, be safe and try to avoid anything that might lead to bigger troubles. 
4. Don't litter: Be a good citizen and remember Swachh Bharat while partying. Do not litter and you will have a great time at the party and the venue. 
Last Updated Mar 31, 2018, 6:37 PM IST