Kerala's stoic Comrade Vijayan smiles his way to the top job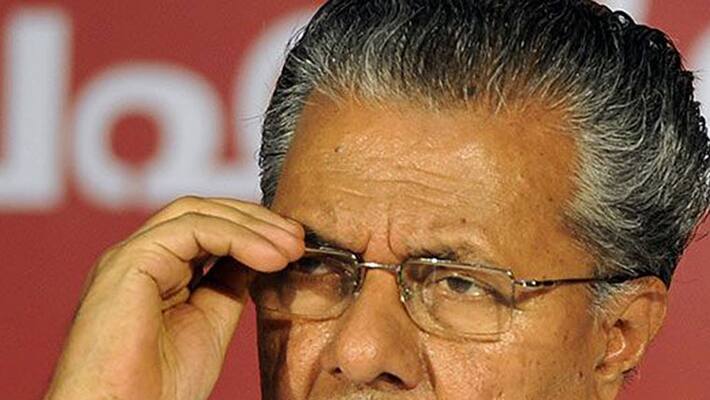 He minces no words. From media persons to bureaucrats and party workers would testify that Pinarayi Vijayan,72, is not the usual politician with a perennial smile.  
When Kodiyeri Balakrishnan replaced Vijayan as the state secretary of the Communist Party of India- Marxist (CPM) last year, a prominent newspaper wrote: "Finally, the CPM got a smiling secretary!"
But on Saturday, a beaming Vijayan confronted media persons who had a love-hate relation with the Chief Minister designate. The CPM leader answered even the uncomfortable questions with a smile, though he deftly evaded the difficult ones. 
Grew up in the village of Pinarayi where the CPM was born, Vijayan learned the lessons in politics from leaders like Chadayan Govindan and MV Raghavan, the daring Communist who was later expelled from the party. At a very young age, he became district secretary of the party in Kannur, which is known as a red citadel. 
  Born to Mundayil Koran and Kalyani on 21 March, 1944, he completed his school education at government schools in Kannur. College education at Govt. Brennen College also saw him entering student politics in the Kerala Students Federation, which later became the Students Federation of India. (SFI)

 
Vijayan won all the elections he fought, and in style. When the National Emergency was declared, he was a young MLA representing the CPM from Koothuparamba. Vijayan joined the struggle against Emergency and was arrested and imprisoned. He endured police atrocities and still bears the marks of the brutalities on his body. Toughened by the hardships of his early life and even tougher political battles later, he apparently developed a steely resolve and perseverance that eventually help him to weather the adversities and see him in the post of Chief Minister. 
Watch a video on his eventful life:
: 
Last Updated Mar 31, 2018, 6:41 PM IST