Pinarayi's surprise visit an hour before Achuthanandan's press meet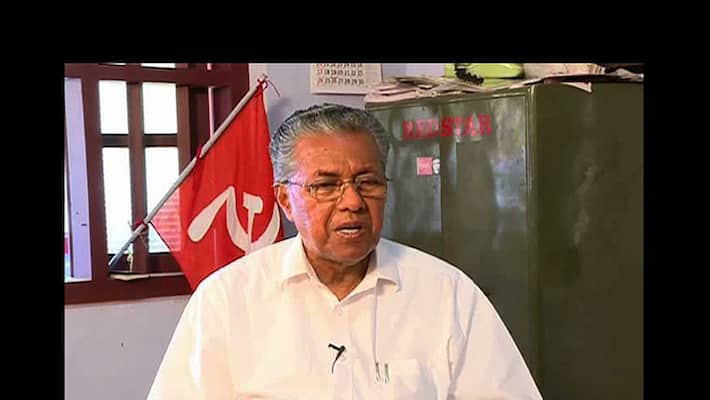 In an apparent effort to allay the speculations that VS Achuthanandan is sulking after being sidelined in the Communist Party of India- Marxist (CPM), even after he spearheaded a successful poll campaign, Chief Minister-designate Pinarayi Vijayan paid a visit to the veteran leader at his official residence in Thiruvananthapuram on Saturday morning. Incidentally, the surprise visit by Vijayan took place just an hour before Achuthanandan is about to meet the press persons. There were rumours that Achuthanandan may speak his mind out in the media briefing. 
"As former Chief Minister, VS has a treasure of experience and knowledge. I went to meet him to seek his advice," Pinarayi Vijayan said after the visit. The visit to the Contonment House lasted ten minutes. CPM state secretary Kodiyeri Balakrishnan also accompanied Vijayan. After this, Vijayan went straight to the state office of the Communist Party of India (CPI), the second largest partner in the Left Democratic Front (LDF)
Also read:  It's Pinarayi for CM, Achuthanandan is Castro of Kerala: Yechury
It may be recalled that Achuthanandan, the tallest and the most popular leader of the CPM in Kerala, was not considered for the post of the Chief Minister "considering his age." The 92-year-old communist leader had travelled across Kerala, addressing numerous rallies during the poll campaign.
Last Updated Mar 31, 2018, 6:48 PM IST