Nepotism row: Noose tightens for Kerala Minister Jayarajan
The clamour for the resignation of Kerala Industries Minister Jayarajan gains momentum.
The Vigilance will take a call on initiating quick verification on the minister tomorrow.
The CPM state secretariat will consider the issue on 14 October.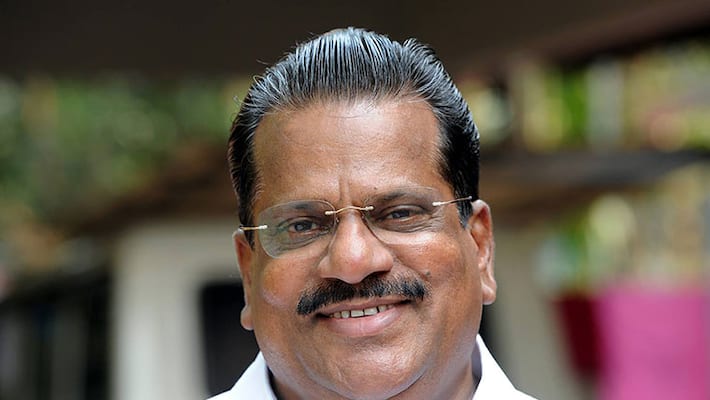 As confusion prevails in the Communist Party of India-Marxist (CPM) over the controversy related to the appointment of kith and kin of ministers and party leaders at the top of PSUs and state-run corporations in Kerala, the noose is getting tight for the Kerala Industries Minister EP Jayarajan in connection with the row. The Vigilance and Anti-corruption Bureau (VACB) is likely to make a quick verification against the minister into the allegations.
The VACB Chief Thomas Jacob had sought legal advice after the Congress and the BJP filed complaints against the minister demanding inquiry against him in the nepotism row. Reports say that legal experts favoured a quick verification against the minister as a first step before moving ahead with a FIR against him. Meanwhile, the state unit of the Aam Admi Party is also planning to take legal recourse against the minister.  
Interestingly, the row has put the CPM in an awkward position as it used to take a moral high ground in cases of corruption and nepotism. Irked by the controversy that dented the image of the six-month-old Pinarayi Vijayan ministry in Kerala, the party central leadership has directed the state leaders to take appropriate action in the matter. 
Meanwhile, more leaders of the party have broke silence in the issue with senior leaders MM Laurence and former minister Paloly Muhammed Kutty blaming 'certain' leaders for ditching the good image of the party and the government.  Ahead of the party state secretariat on 14 October, MC Josephine, another Central Committee member of the party, has written to state secretary Kodiyeri Balakrishnan demanding action against Jayarajan. 
Minister A K Saseendran of the Nationalist Congress Party has publicly stated that Jayarajan made a 'mistake' by appointing his relatives in PSUs. 
Jayarajan came under the line of fire for appointing his nephew as the MD of the public sector Kerala State Industrial Enterprises (KSIE). When the issue became a controversy, the Industries Department cancelled the posting. But numerous cases of nepotism under the Left rule started pouring in putting the Left Democratic Front (LDF) govt. on the defensive. Now, things seem to have gone out of hand as mere cancellation of all controversial postings would not be enough to douse the fire. The opposition Congress and the BJP have already hit the street with protests seeking the head of the minister. 
 
Last Updated Mar 31, 2018, 6:34 PM IST