Nepotism row: Kerala Industries Minister on his way out
Minister EP Jayarajan expresses readiness to quit.
The move comes ahead of the crucial CPM state secretariat on Friday.
The Vigilance Court at Thiruvananthapuram will consider a PIL against the minister on Friday.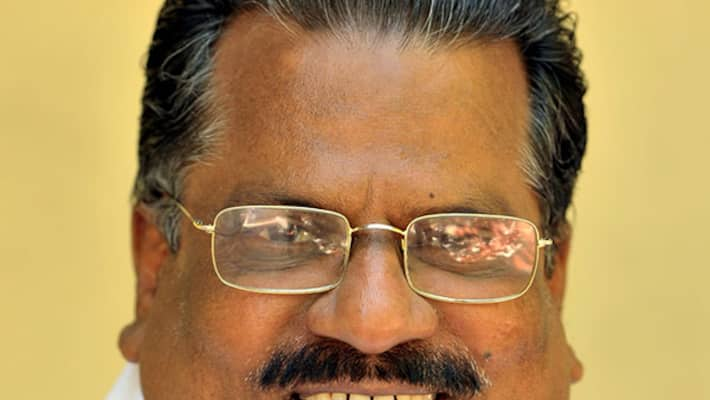 After a week-long controversy over nepotism in postings in PSUs and corporations that put the Left government in Kerala in a bad light, senior Communist leader and industries minister EP Jayarajan is on his way out of the Pinarayi Vijayan ministry. Even though he tried to defend himself when the issue came to light, the minister is known to have conveyed his readiness to quit on Thursday. 
In case of an exit by the senior minister, it would be the first resignation from the ministry that assumed power in May this year with a huge mandate. Asianet News reports that Jayarajan conveyed to party state secretary Kodiyeri Balakrishnan that he was ready to put in his papers without causing more damage to the government and the party.  The CPM will take a final decision on the issue in the state secretariat meeting of the party on Friday. 
Jayarajan found himself in the line of fire after the appointment of two of his relatives in top posts in PSUs. His nephew Sudheer Nambiar was designated as the MD of Kerala State Industrial Enterprises (KSIE) and another relative got the plum post of the manager in Kerala Clays and Ceramic Products Limited. When the postings whipped up a political storm in the state, the appointment of Nambiar was cancelled by the Industries Department.  
Meanwhile, the state cabinet meeting on held on Thursday assigned Chief Secretary to examine the controversial appointments in various departments. It also decided to formulate strict norms and guidelines for postings in PSUs and corporations. 
The Vigilance Court in Thiruvananthapuram will consider a petition demanding investigation against Jayarajan on Friday. The State Vigilance and Anti-corruption Bureau will then be pressed to clarify its stand on the matter. There were reports that the bureau got legal advice in favour of initiating quick verification against the minister. Once the anti-corruption watchdog announces probe, the minister would be left with fewer options. 
The nepotism row is the second major controversy after Pinarayi Vijayan assumed power. In an earlier instance, the government faced a huge embarrassment as the legal advisor to the Chief Minister had to quit after he appeared in the court for shady businessman Santiago Martin. 
Last Updated Mar 31, 2018, 6:40 PM IST