Nepotism row: Kerala minister to stay put despite clamour for resignation
Pinarayi Vijayan is unlikely to seek Jayarajan's resignation over nepotism charges.
The CPM Politburo urges state unit to take steps to end the controversy.
The state secretariat of the CPM to be held on 14 October will discuss the controversy.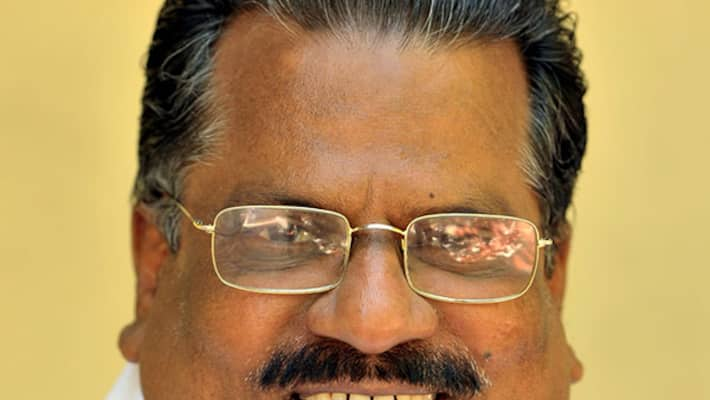 Even though the controversy over the appointment of kith and kin of Minister EP Jayarajan and Communist leaders in Kerala still rages on, Chief Minister Pinarayi Vijayan may not be seeking the resignation the controversial minister fearing that it would destabilise the government. 
Reports say that Jayarajan is likely to remain in the ministry despite the growing demand for his resignation. Instead of axing the minister, the government will try to save its face by cancelling all controversial postings.  Pinarayi Vijayan's statement the other day that charges of favouritism were very serious had given rise to speculations that the Chief Minister might demand the resignation of the controversial minister. 
Jayarajan came under the line of fire for appointing his nephew as the MD of the public sector Kerala State Industrial Enterprises (KSIE). When the issue became a controversy, the Industries Department revoked the posting. But numerous cases of nepotism under the Left rule started pouring in putting the Left Democratic Front (LDF) govt. on the defensive. 
But a resignation at this stage would cost dear for the LDF and the CPM.  There are reports that the controversy has triggered a cold war within the CPM leadership. Just after the controversial appointment of the minister's nephew came to light, a slew of such postings was brought to light, giving indications that things might snowball into major trouble for the party and the government. 
Meanwhile, Asianet News reports that the CPM central leadership is not at all happy with the developments in Kerala. The available Politburo of the party convened on Tuesday is known to have directed the state party leadership to take necessary action to end the controversy. The state secretariat of the party slated for 14 October will discuss the issue and give directions on the steps to be taken in the whole episode.
The United Democratic Front and the BJP had demanded the resignation of Jayarajan. CPM leader and former Chief Minister V S Achuthanandan also joined the chorus saying that the guilty should be punished in an exemplary fashion. The mouthpiece of the Communist Party of  India (CPI), the second largest party in the LDF had strongly criticised favouritism by ministers and leaders. 
Last Updated Mar 31, 2018, 6:32 PM IST