Nepotism row: BJP to move court against government
BJP demanded the resignation of Kerala Health Minister E P Jayarajan, who courted controversy following appointment of Sudheer Nambiar, his nephew, in a top position.
MT Ramesh alleged that the Facebook post of PK Sreemathy reveals that the party leadership was aware of the appointment Nambiar.
Though minister initially defended the appointment, the order was later cancelled following nepotism allegation from Opposition.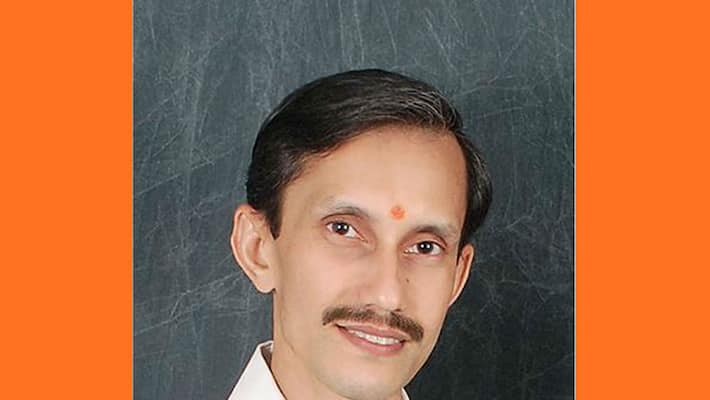 Bharatiya Janata Party (BJP) has decided to move to the court over the nepotism row demanding the removal of Industries Minister EP Jayarajan, who is alleged to have appointed his nephew as managing director of Kerala State Industrial Enterprises (KSIE).
 
Read more: Kith and kin of netas thrive under Communist rule in Kerala
 
BJP party state general secretary MT Ramesh said that the Kerala Chief Minister must expel Jayarajan if he is not willing to resign.
 
BJP former state president V Muraleedharan and general secretary K Surendran had earlier filed a complaint with Vigilance Director Jacob Thomas against the minister.
 
Ramesh said the party would file the petition after court reopens after Pooja holidays. "Administrative Reforms Committee chairman V S Achuthanandan demanding action against minister is proof of nepotism. Sreemathi's statement has revealed that the appointment was made with the knowledge of Chief Minister," he said.
 
Sudheer Nambiar, who was appointed as managing director of KSIE is the son of former state Health Minister P K Sreemathi, currently CPM's Lok Sabha member.
 
Sreemathi, who has maintained silence about the appointment of her son, on Sunday, clarified about the nepotism row during her tenure as minister ten years back. In her Facebook post she claimed that the appointment of her daughter-in-law in her personal staff was with the knowledge of Pinarayi Vijayan, the then party secretary. She deleted the post after it backfired on the party.
 
Following this Chief Minister Pinarayi Vijayan rubbished her statement and said the party was not aware of the appointment of her daughter-in-law.
 
Also read: CPM was in the know: Sreemathy MP on nepotism during her tenure
Last Updated Mar 31, 2018, 6:42 PM IST