NEET lapse: Karnataka never asked for Kannada inclusion, says Centre
Karnataka is seeing controversy because the NEET exam is unavailable in Kannada
Amid protests, the Centre has a completely different stand than expected.
The Centre is conducting the NEET exam as per to the request of Karnataka itself.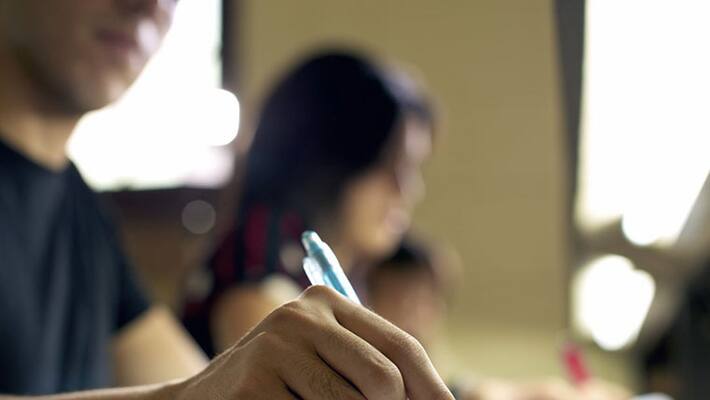 The NEET (National Eligibility Entrance Test) exams, conducted for the selection of students for Medical and Dental courses, are scheduled to be held on 7th May 2017. The national level exam can be written in eight Indian languages. Kannada is not included.
Many pro-Kannada activists opposed this decision of the Centre and staged protests across the state. Even Karnataka government has been criticizing this decision. CM Siddaramaiah has stated that he will be writing a letter to the Centre and demanding the inclusion of Kannada.
"I have opposed the decision of the centre and have written letter to Prime Minister for not conducting the exam in Kannada. I request the MPs of the state to demand the centre to allow the students to write exam in Kannada", the CM said.
Umashree, Minister for Kannada and Culture, has already written a letter to the PM, the Health Ministry and the HR Ministry.
However, amid all this protests, the Centre has clarified that it is conducting the test in the state in English with the prior consent of the state government.
The Centre had asked the state government for its opinion to conduct the test in the regional language and conducted a video conference with regard to this on 26th November. At that time the state government had chosen and proposed English.
Now the state government has come out of its slumber when pro-Kannada activists started protesting for not conducting the NEET exam in Kannada and urged the government to conduct the exam in Kannada
.
The authorities of NEET exam say that the notification has already been announced and now at this stage it is not possible to revert it and conduct the exam in Kannada.
"The Centre had asked the state's opinion before the notification. Responding to this the state government had agreed to conduct the exam in English through its letter on 26th November. The centre is conducting the examination based on the response from the state governments. I welcome state's demand to conduct exam in Kannada. But is it possible at this stage is the question", Ananthakumar, Union Minister for Parliamentary Affairs, told the media.
Last Updated Mar 31, 2018, 6:45 PM IST