Necessary steps will be taken for conduct of Pooram: Kerala government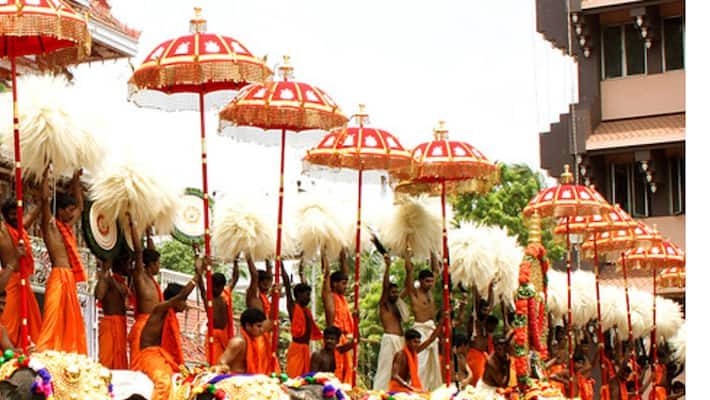 Amid widespread allegations of "creating hurdles" in organising the famed 'Thrissur Pooram' in the wake of Kollam temple tragedy, Kerala government today said all necessary steps would be taken for the smooth conduct of the festival.
The UNESCO has adjudged Pooram as the "most spectacular festival event on the planet". As people cutting across religions and politics protested against the restrictions imposed on the festival, state Forest Minister Thiruvanchoor Radhakrishnan withdrew an order issued by his department imposing curbs on elephant procession – a major attraction of the Pooram. The tradition was initiated 200 years ago by renowned King of Kochi kingdom, Sakthan Thampuran.
The Forest Department had yesterday issued notice to two major Devaswoms organising the Pooram imposing restrictions on parading elephants.
The order stated that no elephants should be paraded during day time and a four-meter distance must be kept between elephants during the procession.
"There will be no such restrictions for this year's Pooram. We will ensure all necessary steps for a smooth conduct of the festival," Radhakrishnan said.
He was speaking in Kottayam today as many rallied behind Thiruvampady and Paramekkavu Devaswoms in a protest dharna against the restrictions imposed on the festival.
Archbishop of Catholic Church in Thrissur, Mar Andrews Thazhathu, joined the protest being held at the gates of famous Vadakkumnatha Temple.
"What is Thrissur without pooram," he asked. He urged the government to take necessary steps to ensure safety and security for smooth conduct of the festival.
Last Updated Mar 31, 2018, 6:36 PM IST