BJP will rise as a third force in Kerala Assembly: Modi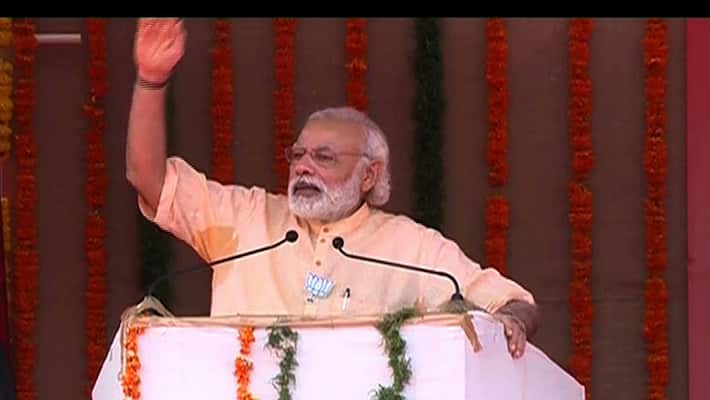 BJP will rise in Kerala Assembly as a third force, Prime Minister Narendra Modi has said. 
Addressing a massive election rally in Palakkad, the Prime Minister said that both the UDF and the LDF are looting Kerala. BJP has become so strong that the CPM and the Congress are now resorting to violence and kill our activists in Kerala. 
Modi also rapped the Congress-led Kerala government for sleeping on the murder case of the Dalit law student at Perumbavoor. A Dalit girl got brutally raped and murdered. Still the government here is still asleep, he blamed.  
The Prime Minister recalled the instance of SFI activists making a symbolic grave of a college principal on her retirement day in Palakkad and asked whether such political parties could be relied upon. 
Narendra Modi also referred to Solar scam to attack the UDF government. "I am afraid of using the word Solar in Kerala. Elsewhere in India, solar means energy, in Kerala it is a means to fill the pockets of ministers," he said. 
The Prime Minister also enumerated the achievements of his government in a 45-minutes speech. He also explained how New Delhi saved the Indians and Malayalee nurses held hostage in Yemen. 
'Nammal Onnavanam, Nadu Nannavanam,' (We have to stand united for the best of the country) Modi said in Malayalam to a loud applause that concluded his speech. 
Last Updated Mar 31, 2018, 6:49 PM IST