Namma Metro seeks to cut 85 trees in Bengaluru
The Metro expansion to cost the city another batch of trees.
The original proposal was for over 190 trees, but after protests, the number was reduced.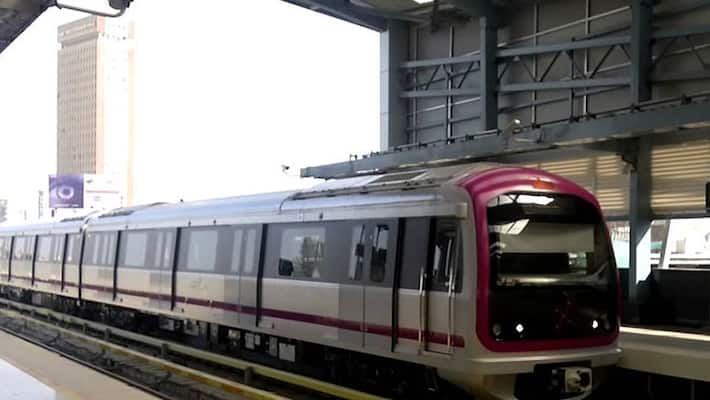 Close on the heels of the tree controversy kicked up against the Bruhat Bengaluru Mahanagara Palike (BBMP) over its road widening project a week ago,  the Bengaluru Metro Rail Corporation Limited (BMRCL) has sent a proposal to cut over 80 trees in the city's outskirts  - Kengeri and Kanakpura Road.

The BBMP forest cell confirmed the proposals, and a copy of the proposal was sourced by Asianet Newsable as well.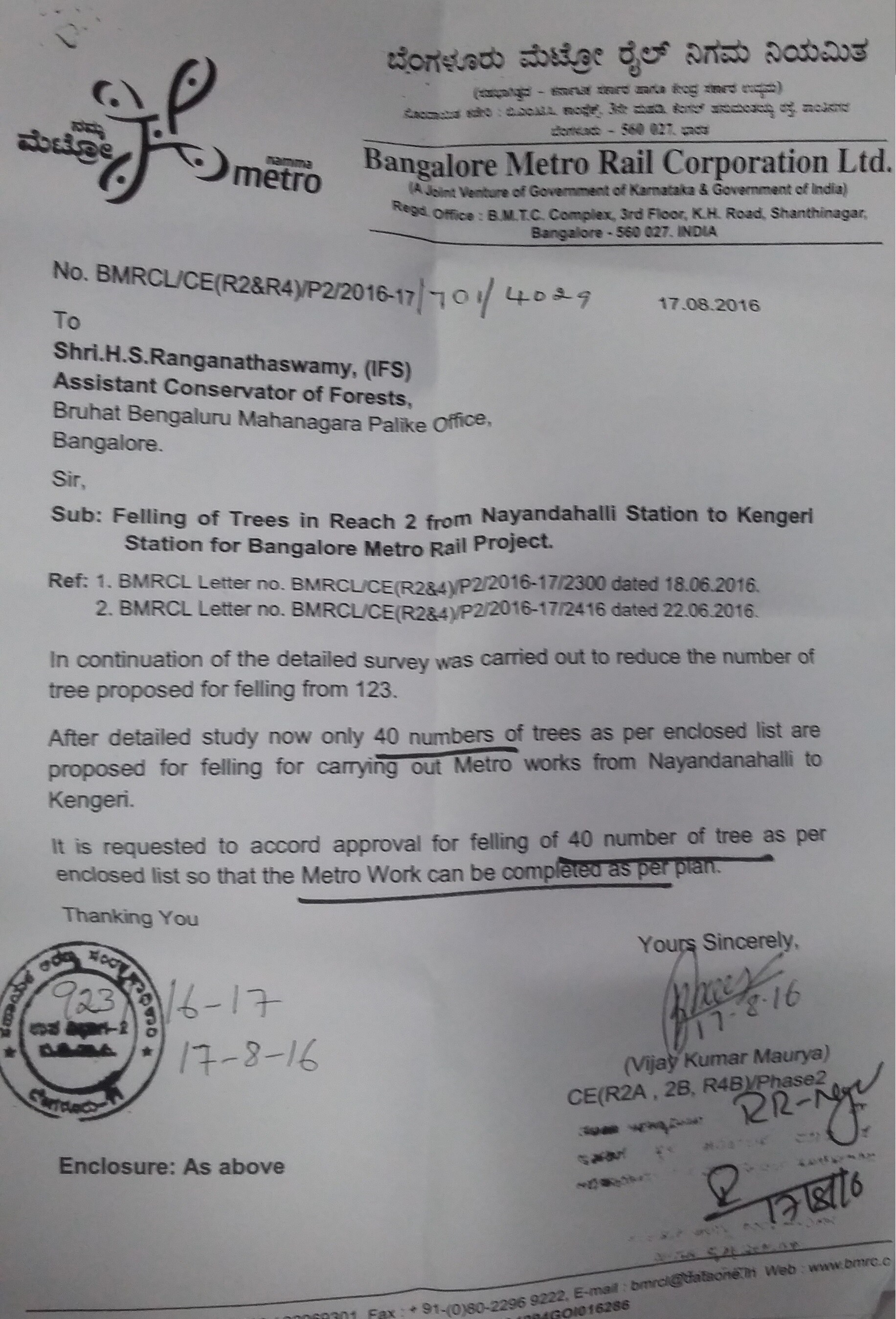 "On 17/8/2016  Metro officials sent a request letter to cut 40 trees at Reach 2 from Nayandahalli Station to Kengeri Station. And another request to cut 45 trees from Kanakapura Road to Nandi Toyota factory and Kaggalipura area in South Bengaluru was placed before the BBMP Forest wing," said Appu Rao, Deputy Conservator of Forests, BBMP.
He also added that there was a provision in the rule book, that if there was a proposal to cut 50 or more trees within the BBMP limits, the proposal has to be placed before a tree committee. 
Following the request, the BBMP has already issued a tender notification in newspapers on September 15, 2016. The contractor who bids the lowest will be given 60 days to cut the trees.
Incidentally, initially, there was a proposal to cut 190 trees in Kanakapura. But after a strong protest by activists from the tree committee, the number was reduced. 

"The officials have to give all the reports. We will ask for transplantation, how many tree saplings BMRCL will plant as compensation and all the work details to be placed in the public domain," said Vijay Nishanth, Urban Conservationist and tree committee member.
On November 3, the BBMP forest wing has called a meeting between all the stakeholders and the tree committee members for further discussion.
Last Updated Mar 31, 2018, 7:01 PM IST