Muted Vishu celebrations across Kerala in light of Kollam tragedy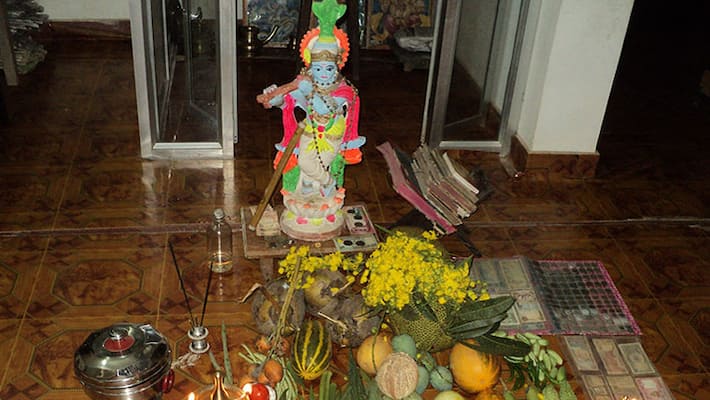 Vishu falls in the Malayalam month of 'Medam' and people look ahead to a year of plenty and prosperity.   People wake up in the early hours to see the auspicious 'Vishukkani' that symbolises hope, promise and fine prospects they wish to have in the year ahead.
The ritual consists of arranging on platters auspicious articles like seasonal fruits, vegetables, flower, gold and clothes which together form the first sight of the people when they woke up on the Vishu day.
People living around the temple complex, where the tragedy occurred during the fireworks display, are yet to recover from the shock of enormity of the mishap.
Many families in the area have either moved to houses of relatives or are busy repairing damaged portions of their residences.
People also harbour apprehensions about the purity of the water in the wells as most of them are filled with crackers and concrete debris in the aftermath of the explosion.
"There is no water or food in the house. When I close my eyes, the screams of the people still haunt me", said a housewife living near the temple.
There was a heavy rush of pilgrims in the various temples in the state, including the Sri Krishna temple at Guruvayur and Lord Ayyappa temple and Sabarimala for the 'vishukani' darshan. Kerala Governor Justice (Retd) M Sathasivam and Chief Minister Oommen Chandy were among those who greeted people on the occasion.
Last Updated Mar 31, 2018, 6:48 PM IST