Muslim League MLA under fire for taking part in Ganesha festival in Kerala
Netizens attack Dr MK Muneer for inaugurating Ganesholsavam celebration at Kozhikode in Kerala.
Muneer compromised his secular credentials, the critics said.
"My Iman (faith) won't die by participating in Ganesholsvam," Muneer shot back.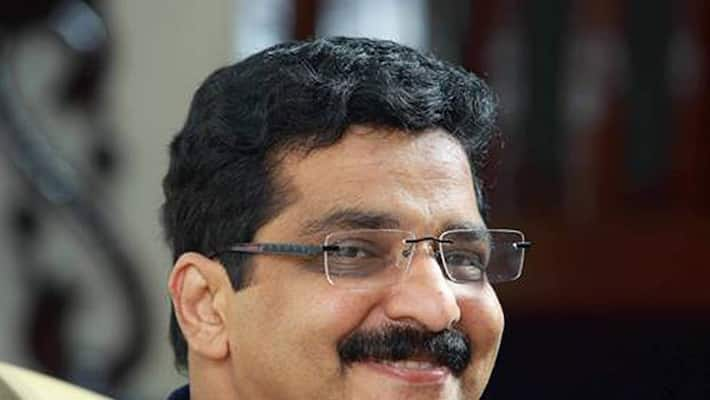 Former Kerala minister and Indian Union Muslim League (IUML) MLA Dr. M K Muneer drew flak for taking part in the rituals as part of the Ganesholsavam (Ganesha festival) organized under the aegis of Sivasena at Kozhikode the other day. Unperturbed by criticism, the IUML leader shot back saying that participating in the festival did not mean that he shared the ideals of the RSS or Sivasena.
"I was sharing the love of the devotees in my constituency. I have full conviction that it was my duty," Muneer wrote on his Facebook page snubbing the critics.
The former Kerala minister was widely criticised on social media platforms for inaugurating the Ganesholsava celebration held in connection with the Vinayaka Chathurthi. The function was organised jointly by Sivasena and the local Ganesholsava Trust. A section of netizens attacked the IUML leader for taking part in the function and alleged that he compromised his secular credentials by attributing legitimacy to a festival organized by Hindutva forces.
"My Iman (faith) won't die by participating in Ganesholsvam," Muneer said. "It is deeply rooted in my heart. And The RSS, Sivasena or SDPI cannot destroy it," he added. The MLA also assured that he will be in the forefront to protect secularism from the communal forces.

"Majority of the devotees present at the festival had nothing to do with politics. All of them are my voters and I have the moral responsibility to return their love," Muneer said.  "I don't mind what the SDPI or the RSS think about it," he added.
 
 Also read: Better to lose than win by communal votes: Muslim League minister

Muneer, son of former Kerala Chief Minister CH Mohammed Koya, had rejected the votes of communal outfits during the run up to the Assembly elections. "I would rather lose than win (elections) by communal votes," he had stated. A doctor by profession, the IUML legislator was part of two United Democratic Front ministries in Kerala. 
Last Updated Mar 31, 2018, 7:05 PM IST