Mother chains daughters for ten years for falling in love
Love for caste takes one life in Tumakuru
Mother still not regretting her decision to chain her daughters for 10 years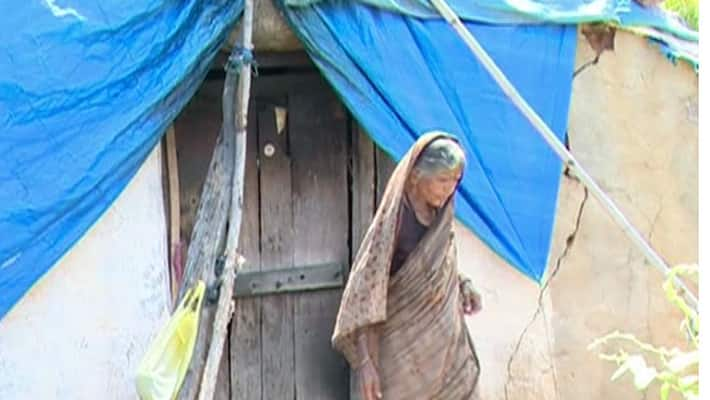 Gangamma, the mother who chained her two daughters, has already lost one child who could not bear the trauma and the other one, is fighting battling for her life.
Gangamma was married to Shivaramaiah, and the couple had three children. Among them two were daughters, and as they grew up, they started working at a biscuit factory in Tumakuru. Reportedly, Sowbhagya and Shrilakshmi fell in love with two men, working with them, from a different caste.
As soon as the news fell on the ears of Gangamma, she forcefully chained them and locked them up in a room.
When they were not released even after protests and requests, the girls became depressed and silent. Not being able to handle his wife's cruel ways, husband Shivaramaiah left the house.
Soon, both chained daughters became mentally unstable. The elder daughter, Sowbhagya, died twenty days ago, and the younger one, Srilakshmi, is also seriously ill.
According to sources, after the death of Sowbhagya, Gangamma released the younger daughter from her chains, but she is unable to comprehend anything as she has lost her mental balance.
The residents said that Gangamma is still adamant and says that what she did was right and is not ready to accept her fault.
The officers concerned are looking into the case and will take necessary action soon said sources.
Last Updated Mar 31, 2018, 6:57 PM IST