Outrageous! Most child abusers walk free as courts remain child-unfriendly
Out of 999 cases, 31% of the accused were teachers.
Only 7% of the total number of cases disposed of by courts in three years.
Except two special courts, all other designated courts in the state are 'child-unfriendly.'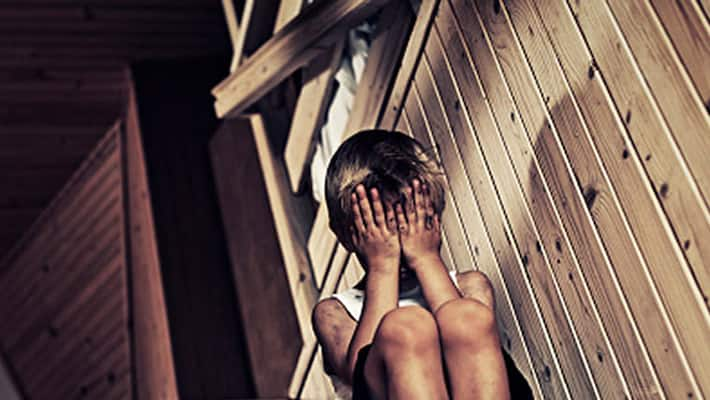 Most of the child abusers walk free in Kerala as conviction rate in POCSO (Protection of Children from Sexual Offences) cases remains an abysmal 21%.
 All except 53 accused in 231 child abuse cases walked free as only 7% of the cases got disposed of by courts in three years till December last year. 
A study by the Kerala State Commission for Protection of Child Rights found that out of  999 cases, more than 31 % of abusers were teachers, said commission chairperson Shobha Koshy said. Nearly 47% of the accused were van/bus/auto drivers while neighbours and relatives constituted 32% of the accused. Lovers turned villains in 26% cases, she added. 
Disposal of POCSO cases: 7% (out of 3,711 cases registered in Kerala between November 2012 and December 2015.)

Conviction rate: 21% 

Only 53 out of 261 accused in POCSO cases got convicted. 

Only 23 sexual abuse survivors awarded compensation. 
With just two special courts to deal with POCSO cases, the child sexual abuse survivors are having a harrowing time in courts that are not child-friendly as per the norms laid down by the POCSO Act. 
At present, the State has only two POCSO special courts in Thiruvananthapuram and Ernakulam.  In other districts, the Additional Sessions Courts are considering POCSO cases. The government had, through a notification, declared them as children's courts, said J Sandhya, a member of the commission. But the courts lacked child-friendly measures as prescribed in the legislation, he regretted. 
 
 Highest number of POCSO cases reported from capital district of Thiruvananthapuram- 1,050
Kollam: 335
Thrissur: 304
Kannur: 259
Even though Thiruvananthapuram district recorded the highest number of POCSO cases, with 1,050 cases, the disposal rate at the Special Court in the capital city stood at 2.28%, the lowest among courts in the state. The Ernakulam Special Court disposed of 37.86% cases, the highest disposal rate in the state. 
Last Updated Mar 31, 2018, 6:54 PM IST