Mohanlal is black money hoarder: Kerala minister Mani
Mohanlal has stashed black money and that's why he is supporting Modi: MM Mani.
'BJP leader O Rajagopal is out of his mind.'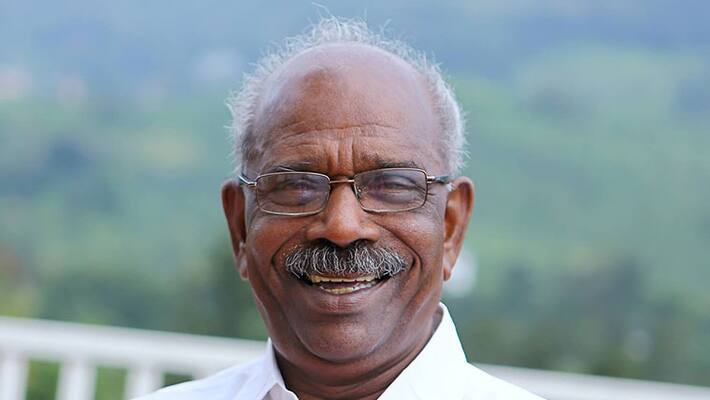 Just a day after he took the oath of office as the new Power Minister MM Mani whipped up a storm by attacking Mollywood superstar Mohanlal and BJP MLA O Rajagopal.   
Mohanlal has stashed a lot of black money. That is why he is supporting Modi on demonetisation, Mani said on Wednesday. The Minister also slammed senior BJP leader O Rajagopal, who is the lone member of the saffron party in the Kerala Assembly, for raising objections to a resolution against demonetisation. "I think Rajagopal is out of his mind," Mani said. He also attributed it to 'problems of old age.' The election of Rajagopal to the Assembly was a mistake by the people of Kerala, he added. 
 
Also read: Controversial Communist MM Mani to become Kerala Power Minister
Mohanlal had drawn bouquets and brickbats alike for supporting the currency ban. The non-BJP parties slammed him for his blog post in support of Prime Minister Modi's 'surgical strike against black money.'
This is not the first time Mani, who assumed power as the new Power Minister of Kerala on Tuesday, is making news thanks to his sharp tongue. A few days back, he invited the wrath of the CPI, the second largest party of the Left coalition, by calling two of its ministers 'stupid.'
Mani made headlines in India and abroad in 2012 and faced murder charges by bragging at a party rally that his party had killed political rivals one by one in the past after a preparing a hit list. The CPM would continue to do the same, he had stated. 
Last Updated Mar 31, 2018, 6:41 PM IST