Minister springs surprise; young Congress protesters forgot their slogans
The Youth Congress activists ran towards the minister's car shouting slogans.
The young men had black flags in hands.
Tension mounted as people felt that the police would pound the protestors.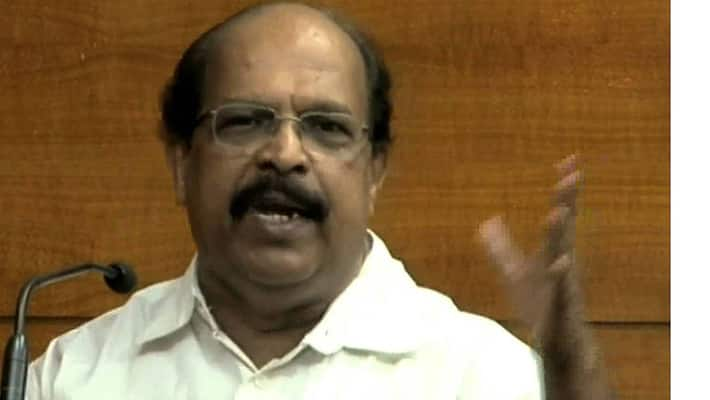 A few Youth Congress workers of Thiruvalla in Kerala had the embarrassment of a lifetime when they ran towards the minister's official car on Monday with black flags in hand.
They were waiting for the state car and rushed towards the road with black flags and crying out slogans when they got the glimpse of the minister's car from a distance. Suddenly, tension gripped the whole area. The youths were fuming and were ready to face any consequence. 

Local people watched the scene with baited breath. The youths approached the car with back flags and screaming loud against the Left government in Kerala.
What would happen if the protesters blocked the minister's vehicle? The police would swoop down and stop them from going near the car, people assumed. But there were no cops around. 
But what happened next was quite surprising. The car came to a halt. Minister G Sudhakaran downed the rear windshields of the vehicle and quipped very calmly: what's the matter, guys?
 The Youth Congress activists were at a loss for words. They even forgot the reason for their protest!  As they stood fumbling, the minister smiled and waved them goodbye. 
The youths fled the scene at once, with the jeers of the crowd following them. Now the laughter is resounding on social media, with trolls on Youth Congress workers for their 'allergy of state car' after the Congress was voted out from power in May this year. 
 
Last Updated Mar 31, 2018, 6:58 PM IST