Exposed! Chandy, Jiji Thomson pressed for controversial projects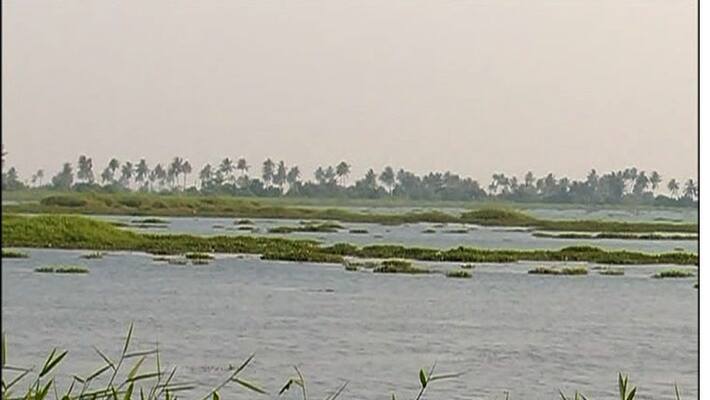 In a major expose, Asianet News can reveal that Kerala Chief Minister Oommen Chandy and former Chief Secretary Jiji Thomson were behind the in-principle nod for the controversial Metral Kayal tourism project and the Medi-city project at Kadamakkudy.
The decision, which raised many eyebrows, meant the reclamation of over 400 acres of wetlands and paddy fields in Kottyam and Ernakulam districts.
The Kerala Revenue department had raised serious objections to the project initially. However the department later brought out an order giving in-principle sanction for the project after a state cabinet decision.
The cabinet documents accessed by Asianet News reveal that CM Chandy and Thomson sidestepped the objections raised by the Revenue Department.
Fresh evidence proves that the Revenue Department had voiced its valid reservations on the cabinet decision
The Chief Minister, Home Minister Ramesh Chennithala and the Chief Secretary held a high-level meeting on 19 February 2016 to consider the project. In this meeting, the Revenue Department pointed out that the tourism project will go against the Kerala Conservation of Paddy land and Wetland Act.
However, in the minutes of the meeting the Chief Secretary made a note directing that the project may be given an in-principle nod, provided the promoters obtained the required environmental clearances and mandatory approvals under Conservation of Paddy land and Wetlands Act. The Chief Minister had also signed under the document.
A letter written by Thomson to the Agriculture department also reveals that he took an undue interest in sanctioning the Medi-city project at Kadamakkudy. The former Chief Secretary and CM Chandy went ahead and proposed that sanction may be given to the project in-principle, despite objections.
A cabinet meeting on 25 February decided along the same lines, whipping up a big controversy. A section of leaders within the Congress (including state Congress Chief VM Sudheeran) and the leaders of the Left parties cried foul.
Attacked from all corners, the State government was forced to make an embarrassing roll back of the decision.
Alleging rampant corruption in the decision, the opposition had also demanded the resignation of the Revenue Minister Adoor Prakash in the issue. Some Congress leaders had covertly opined that his resignation would be just and fair.
But fresh evidence proves that the Revenue Department had voiced its valid reservations on the cabinet decision. However clearly those objections were swept aside by higher powers.
Last Updated Mar 31, 2018, 6:47 PM IST